Will Delta-8 THC Get Banned in the United States? Some say YES. Others say NO. 
One thing's for sure…
Delta-8 THC is blowing up on the hemp market, and its legality creates a lot of confusion. It would be an understatement to say that Delta-8 (in line with COVID!) caught everyone unprepared. 
Not Mr. Hemp Flower though, we're on top of our D8. Thanks for sticking around 😉
Legislators are about to roll up their sleeves and set up a dynamic, long-term solution that addresses the intersection between science and cannabis. 
But that's not what we're here to discuss. We're here to dissect arguments that stand for and against Delta-8 THC's legality in the United States. 
You probably have a lot of questions, like: Will D8 get banned? Is it legal to buy in my state? What's the deal with D8 and the DEA? We've done the pre-rolling for you, so light that blunt on fire and enjoy! 
In this article, you'll read:
What is Delta-8 THC? 

What Does It Feel Like?

How to Find Safe Delta-8 THC?

Is It Legal Federally? 

Is It Legal in MY State?

Can You Get D8 in the Mail?

Frequently Asked Questions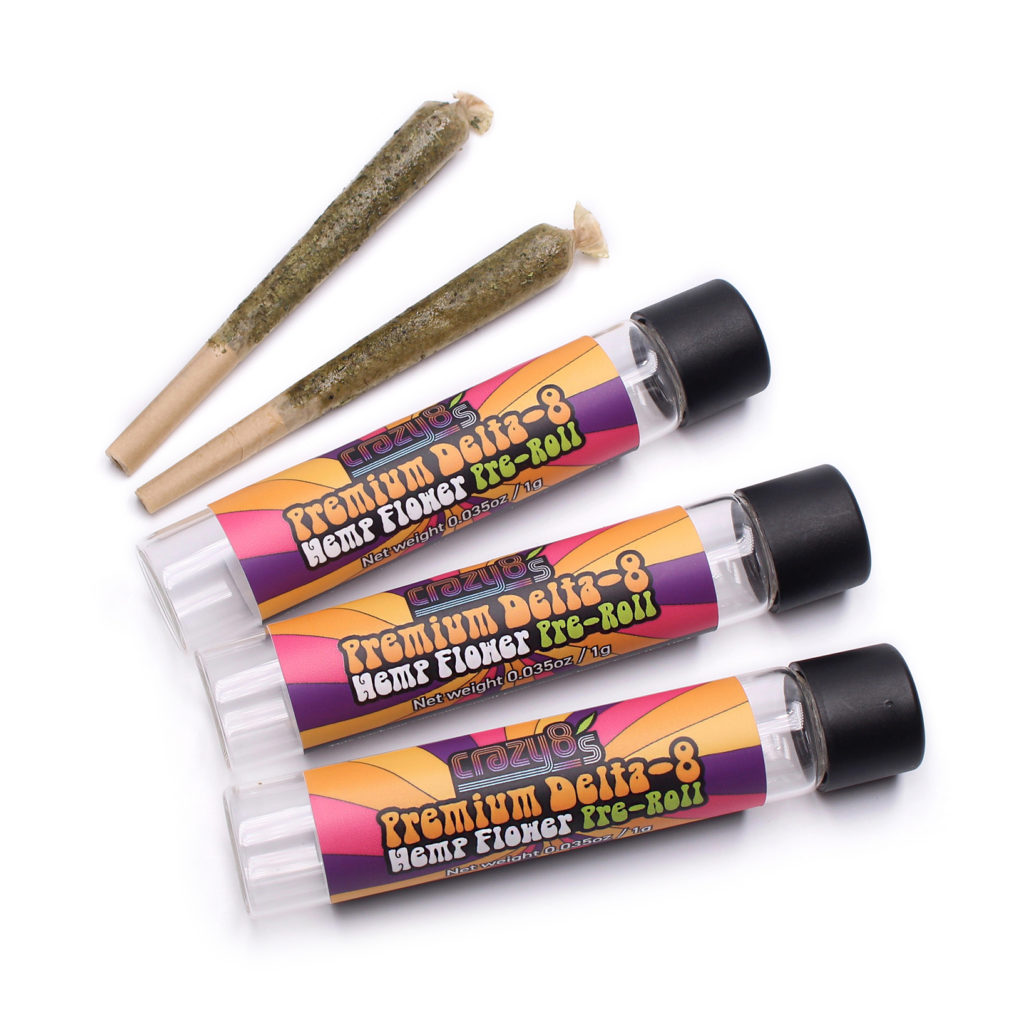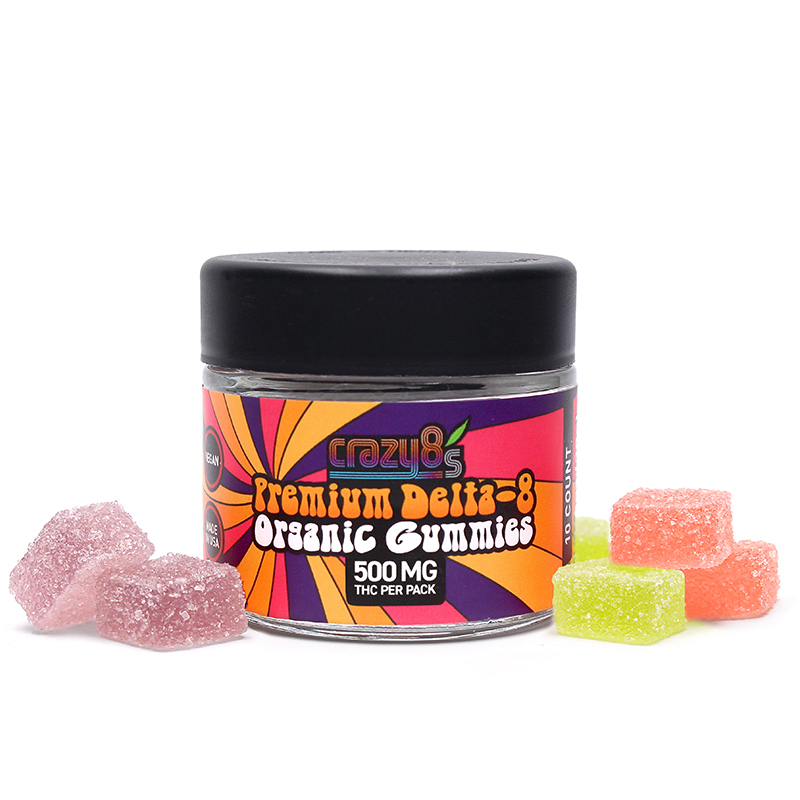 What is Delta-8 THC?
It's a minor cannabinoid naturally present in the cannabis plant. This compound is an analog of the traditional THC — it has a very similar structure but distinct chemical and biological properties. What makes these two tetrahydrocannabinols different is a slight variation in the carbon chain. This cannabinoid is twice less potent than Delta-9 and doesn't cause unwanted side effects like anxiety and paranoia.  
What Does It Feel Like? 
The best way to describe the effects of Delta-8 is to compare it to Delta-9. One of the biggest reasons people avoid using traditional THC is because it causes an intense high followed by anxiety and paranoia. Getting high might be pleasant for recreational users looking for something stronger, but to medical marijuana patients or people who want the benefits of Delta-9 without the negative side effects, getting high is not the best option. 
Delta-8 is different in a way that it entirely removes uncomfortable side-effects of traditional THC. It gives a mellow high that's incredibly relaxing but leaves the user clear-headed and able to tackle tasks easily. With D8, you will also avoid the irresistible urge to eat but still enjoy appetite stimulation. 
How to Find Good, Safe Delta-8
This cannabinoid is relatively new to the market, making it challenging to find and recognize products that truly contain D8. If you're buying online, always make sure to check out the producer's website for info on the process of sourcing and creating their products. 
At Mr. Hemp Flower, we manufacture our own products from USA-grown, legal hemp. One way to recognize quality, tested products is to look for a QR code or batch number on the packaging that allows you to look up the labs on the producer's website. A third-party lab tests our products, and the lab results/pesticide report of each product is available on our website.
For each of our products, you'll know the exact amount of THC they contain, and rest assured that the products are clear from any potentially harmful substances. 
What kind of Delta-8 THC products are available?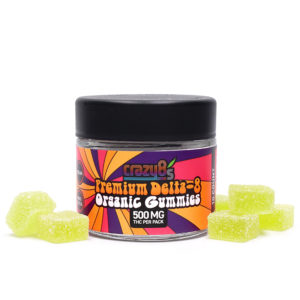 You love 'em, so we make 'em. It was about time to enrich our gummy collection with some Delta-8 Vegan Gummies. Our gummies are available in 10mg, 20mg, or 50mg and are made using all-natural and organic ingredients. Unlike other brands on the market, our gummies contain zero animal byproducts, which makes them vegan-friendly. The best part? They're available in an array of natural flavors, including Green Apple, Passion Fruit, and our personal favorite, Raspberry. 
Delta-8 Concentrates
The most potent products on the hemp CBD market are concentrates. You will need equipment to use them because they're best when dabbed. But, the effects of Delta-8 concentrates are unmatched with any other product on the market. If you're just starting with D8 concentrates, be careful with the dosage. Typically, you need only a tiny amount of concentrate to feel its effects, so make sure you start with the lowest dose possible. 
Is Delta-8 THC Legal?
Under federal law, all hemp-derived cannabinoids, including D8, fall within the definition of hemp under the 2018 Farm Bill. But, uncertainties remain regarding the nationwide legality of this cannabinoid because it's a derivative of another hemp-derived cannabinoid: CBD. 
Most D8 offered by hemp producers on the market is made from cannabidiol (CBD). Delta-8 THC is not present in sufficient amounts in the hemp plant, which is why producers use isomerization (chemical conversion) to create Delta-8. This process of converting CBD into D8 is the source of confusion. 
In August 2020, the Drug Enforcement Administration (DEA) released its Interim Rule, stating that "all synthetically derived tetrahydrocannabinols remain scheduled I controlled substances." Despite the broad definition of "synthetically derived," this rule might mean that the DEA would treat D8 that's converted from hemp-derived CBD as a "synthetically derived THC."
The DEA's Rule states that the 2018 Farm Bill doesn't impact the control status of synthetically derived tetrahydrocannabinols. It further clarifies that the definition of "hemp" is limited to materials derived from Cannabis sativa L. 
The argument here that stands in defense of isomerized Delta-8 is that this compound is not a "man-made" chemical. Isomerization is simply a process of converting one hemp-derived compound into another. Science agrees that "synthetically derived" cannabinoids are made
without
using the hemp plant and its compounds during the process. According to this
article
, "
Chemical synthesis and biosynthesis are processes where no plant material is required
, which is a significant departure from traditional methodologies." 
Synthetic cannabinoids like K2 and Spice are made in labs to mimic the biological effects of THC. The compounds are not organic but made in a lab. Understanding the background of synthetic THC is important because it shows how the DEA treated these inorganic compounds that were created in an attempt to mimic THC. 
Another argument regarding Delta-8's legality is that this compound is a tetrahydrocannabinol that gets the person intoxicated. With the 2018 Farm Bill that legalized hemp, legislators intended to provide an additional crop for farmers to grow — as long as the crop and the final produce are non-intoxicating. Therefore, cannabis varieties and tetrahydrocannabinol were already excluded from hemp. 
This creates a loophole because, in most states, hemp-derived products are legal as long as they contain less than 0.3% Delta-9 THC. The DEA Rule also excludes hemp and hemp material from the definition of tetrahydrocannabinols. This means that if this compound is derived from hemp and contains less than 0.3% Delta-9 THC, it's legal and in line with the Farm Bill. 
Is Delta-8 THC Legal in My State? 
The legality of Delta-8 THC and products containing this cannabinoid varies from state to state. Many states have adopted hemp's definition as accepted by federal law but fail to differentiate THC derived from marijuana and hemp. Despite legalizing the hemp plant, some states decided to expressly ban Delta-8 THC by including it on the list of controlled substances. But, this compound is legal in most states.  
The following states have fully banned or restricted the manufacture, distribution, and sale of hemp-derived Delta-8 THC and similar THC isomers. 
Delta-8 THC Friendly States 
The following states nurture a friendly attitude and/or regulations towards Delta-8 THC:
States where hemp-derived Delta-8 THC is in a gray legal area
The following states either hold a more conservative view on cannabis (and have shown a more hostile attitude towards stores selling Delta-8 THC) or are in the process of restricting the cannabinoid.  
Can I Get Delta-8 in The Mail?
Absolutely, but it depends on which state you live in. Some states decided to ban products containing this cannabinoid, which is why many companies stay away from shipping into states where legality is hazy. 
Before buying Delta-8 products, be sure to check whether the producer ships to your state…..at Mr Hemp Flower…we do!
See What Others Are Saying About Delta-8
Bubba Kush Delta 8 is my new favorite!
Bubba Kush Delta 8 is the perfect strain for a great body high with layered flavor notes and a smooth smoke. Highly recommend!
Veronica C.
Frosted Lime Delta 8 is a great product.
My favorite flower that I've order so far. Its effects are very relaxing. Great for winding down at the end of a busy day. Will definitely order again.
Derrick C. 
Delta-8 THC and The Entourage Effect
Research shows that regular THC greatly contributes to the entourage or ensemble effect and works better when combined with other compounds rather than as an isolated molecule. Such enhancement can create preferable benefits that D8 may also mediate. But, we need more research on how this cannabinoid interacts with other cannabinoids.  
Final Thoughts
Delta-8 THC is a real cannabinoid naturally found in the hemp plant, not a lab-created substance that's been chemically altered to mimic the effects of the organic substance. The laws on D8 are constantly changing, so make sure to check state laws before purchasing products containing this cannabinoid.
Frequently Asked Questions
Read our legal disclaimer HERE. While we try to stay as up to date as possible on all state laws, you should do your own due diligence and work with a legal professional to ensure you are operating legally in your state or territory at all times.