What Are Delta 9 Edibles?
"Delta 9 edibles" is an umbrella term for any food or snacks such as gummies, hard candies, or chocolates infused with delta 9 THC from hemp. 
Delta 9 THC edibles are legal hemp products and you can order delta 9 edibles online legally in the US as long as you are 18 years of age and older.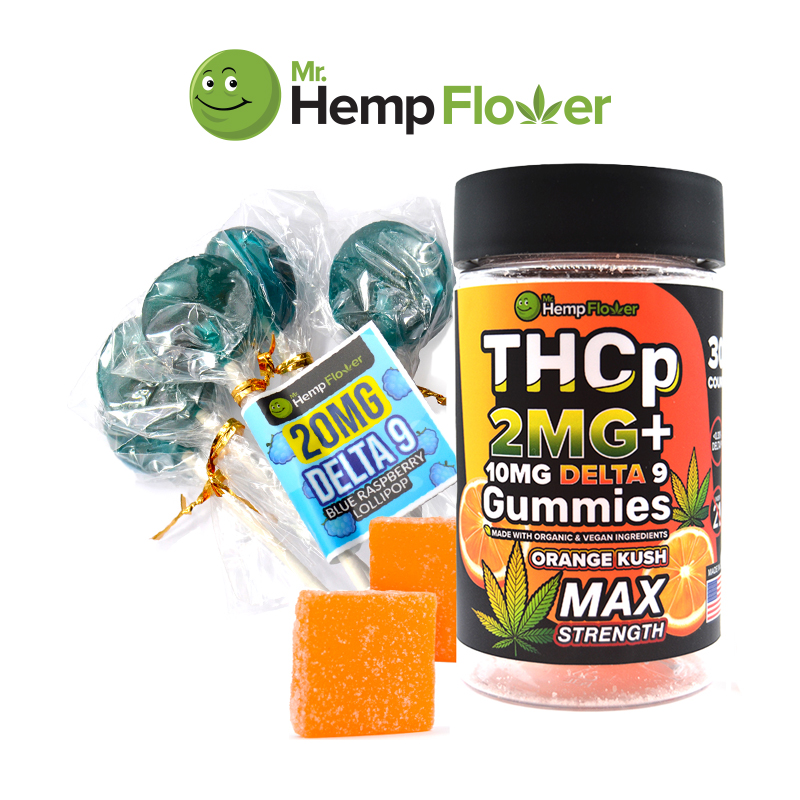 Delta 9 edibles provide a long-lasting, deep effect on the body and mind and make the most delicious way to get your daily dose of THC. 
What is Delta 9 THC?
Delta 9 THC, or just THC, is short for delta 9 tetrahydrocannabinol. It's a naturally occurring cannabinoid found in hemp plants responsible for the plant's psychoactive effects and mood-boosting properties. 
USA-Grown Organic Hemp Plants
We exclusively source non-GMO hemp grown on USA-licensed hemp farms that use sustainable growing methods. Unlike other brands, we're transparent about our traceable hemp sources, and to our customers, it makes a big difference.
To complement the quality of our USA-grown hemp-derived cannabinoids, we never use any artificial colors or artificial flavors and only include the finest non-GMO organic ingredients in our delta 9 THC edibles. Our delta 9 THC products include - 
Organic Ingredients

Vegan-Friendly Formulas

Gluten-Free

Independent Labs

Federally Legal THC Edibles

USA-Grown Hemp 
We're obsessed with high-quality hemp flower. We believe in the benefits of hemp and hemp-derived cannabinoids, and we're dedicated to providing affordable products with excellence in customer service and customer satisfaction. 
All-Natural Flavors & Vegan-Friendly Ingredients 
Our commitment to providing high-quality products doesn't stop at the organic hemp. We make our edibles using only the finest, natural ingredients, and natural flavors. 
We offer a variety of vegan products that adhere to cruelty-free guidelines to ensure none of our products ever contribute to cruelty in the production process and that our products are 100% completely free from animal by products.