Unveil the Magic of Delta 9 Gummies: Your Ticket to Relaxation & Wellness!
Are you ready to join the wellness revolution? Delta 9 gummies are more than a trend; they're a lifestyle! Crafted by the pioneers of the hemp industry, Mr. Hemp Flower, these delectable gems are the game-changers you've been waiting for. Made with natural ingredients and hemp-derived THC, our gummies are organic, vegan-friendly, and just a pure delta delight!
What are delta 9 gummies good for?
Delta 9 gummies are more than just a delightful treat. They pack a potent punch of wellness benefits. Infused with all-natural organic hemp, our gummies are perfect for a restful night's sleep, a boost in mood, or a sprinkle of relaxation in your busy day. Whether you're an experienced THC user or a newbie exploring the world of CBD edibles, our delta 9 gummies are your hassle-free passport to enhanced relaxation.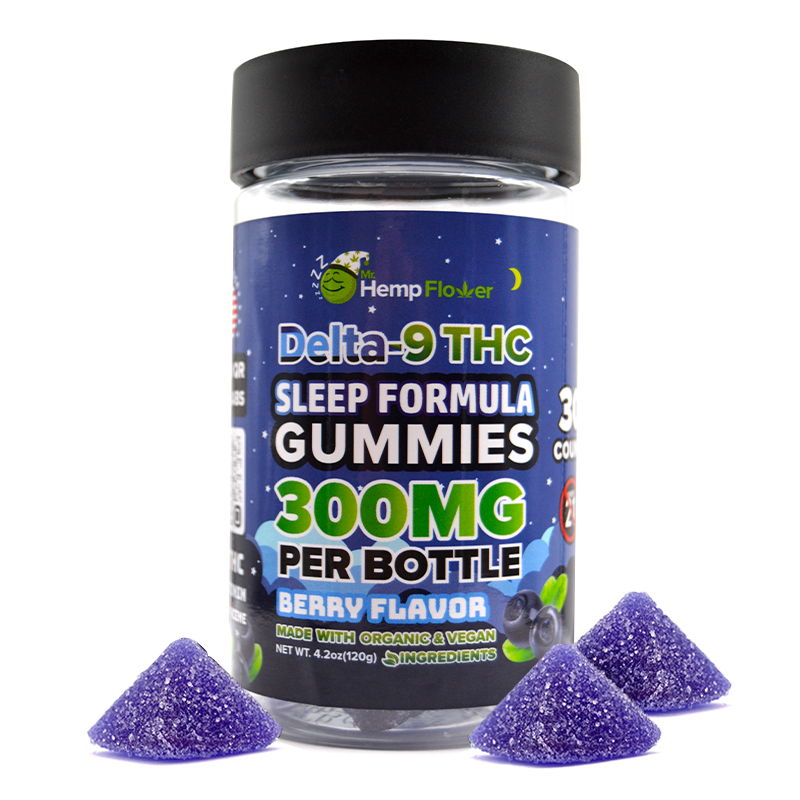 Our hemp-derived delta-9 THC, our all-natural formula with organic ingredients, and our lifelong dedication to crafting wellness gummies and THC edibles from hemp grown without harsh chemicals make our gummies the most delicious way to achieve enhanced relaxation.
Are Delta 9 Gummies Federally Legal?
Our all-organic and vegan-friendly delta-9 THC gummies are legal at the federal level in the United States wherever CBD is bought and sold.
Our THC gummies comply with the 2018 Hemp Farm Bill and are regulated the same as other cannabinoid products like CBD gummies. Order online and get delicious delta-9 gummies delivered to your doorstep. No prescription or special medical card is required!
Why Are Delta 9 Gummies Legal?
Yes, delta 9 gummies are federally legal! According to the 2018 Farm Bill which includes the Hemp Farming Act, any hemp-derived product containing less than 0.3% delta 9 THC by dry weight volume be legally defined as hemp.
The Farm Bill effectively removed hemp plants and hemp-derived products such as CBD flower, delta 8 THC, and delta 9 gummies from the DEA's list of Controlled Substances. 
The policy change made hemp products produced by the hemp and CBD industries federally legal, as long as they comply with the legal limit of less than 0.3% delta 9 THC by dry weight volume, and opened the doors for today's booming hemp industry.