Delta 8 Pre Rolls
1 Gram Delta 8 Pre Rolls
USA Grown High-Quality Hemp Flower
Added Delta 8 Distillate
Indica, Sativa, and Hybrid Strains 
Discover the relaxing wellness benefits of smoking D8 prerolls. Our D8 pre-rolls offer a smooth smoke, delicious flavor, and predictable potency that makes your life feel a little easier.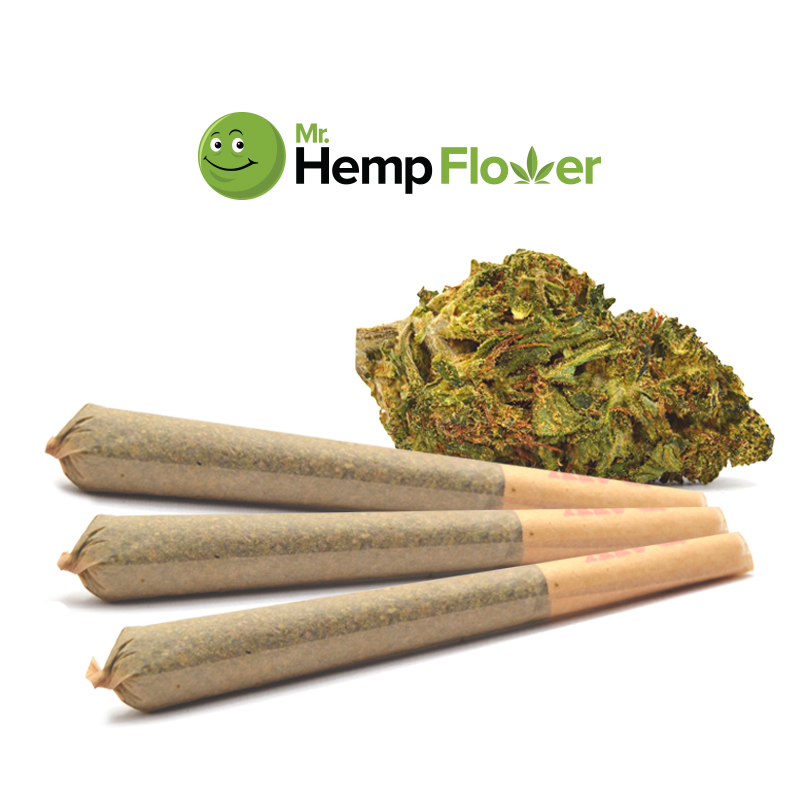 Best Delta 8 THC Pre-Rolled Joints
We go to great lengths in crafting our pre-rolls. By focusing on product quality, taste, and great value and drawing upon more than five years of experience in providing high-quality hemp flowers to satisfied customers across the nation, we believe we've created the perfect choice for pre-roll enthusiasts. 
The Crazy8s brand, Mr. Hemp Flower's sister brand, is dedicated solely to producing affordable and potent delta-8 products including edibles and gummies, but we also wanted to create the best D8 pre-rolls possible for people to smoke.
The delta 8 pre-roll process starts with using high-quality CBD flower rich in cannabinoids in terpenes. We source only the finest quality hemp strains grown by master growers on American-licensed hemp farms using sustainable and organic cultivation methods.