Best High-Potency Delta-8 Flower
Enjoy the smooth flavor and relieving effects of delta 8 flower from Mr. Hemp Flower. We specialize in providing high-quality hemp products and we've spared no expense in our efforts to craft the best possible premium delta 8 flower. 
We offer the strongest delta 8 strains available go to great lengths to preserve the integrity and quality of our hemp flower throughout its lifespan, from seed to sale. 
We believe that delta 8 THC flower will only be as good as the sources and manufacturing methods that are chosen to make it.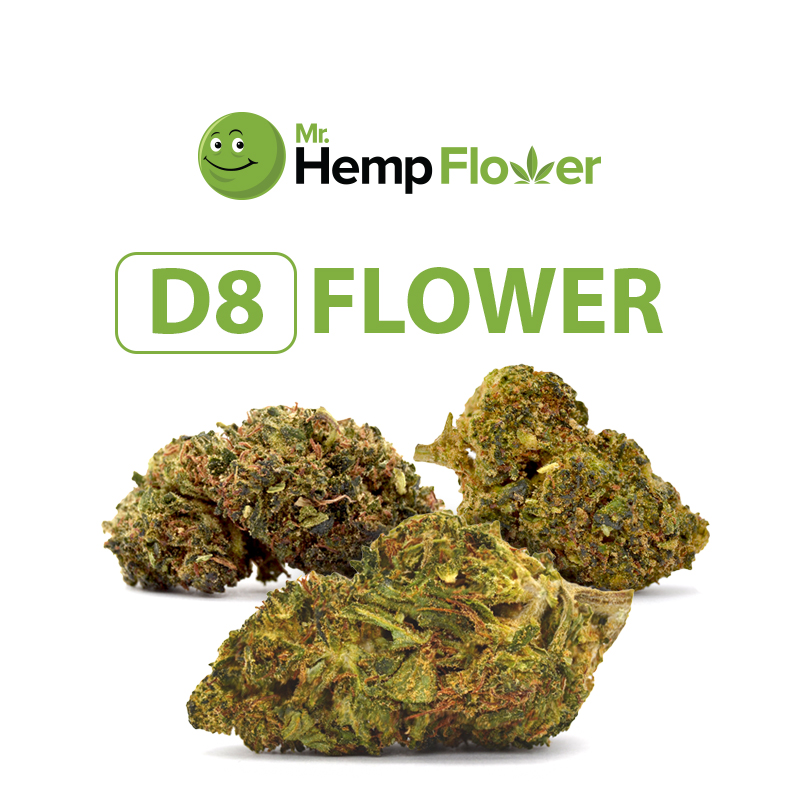 Starting with our network of expert hemp farmers and master hemp processors, Mr. Hemp Flower chooses to work with only the finest producers of high-quality hemp flower and delta 8 THC distillate. 
To ensure quality, we make sure that we're using only the best high-quality CBD hemp flower and delta 8 THC distillate to bring you the best delta 8 flower possible.
Delta 8 Buds
As should be done when setting out to make the best delta 8 flower, we take the utmost care in preserving the profile, potency, and aesthetic quality of our delta 8 buds during the manufacturing process.  
We use a proprietary small-batch infusion process to create delta 8 THC-infused hemp flower that looks, smells, and tastes amazing. 
We make sure to shield our delta 8 flower products from heat, light, air, or unwanted moisture that could compromise quality and we use protective packaging to ensure that you get a true-to-strain d8 flower experience that you'll love. 
Our customers love our high-quality delta 8 flower and we get countless reviews raving about the amazing flavor and effects of our delta 8 strains. 
We think that you'll love our delta 8 flower too! Isn't it time to discover how delta 8 flower fits into your life? Try our selection of indica, sativa, and hybrid types of delta 8 flower today, and let us know what you think!