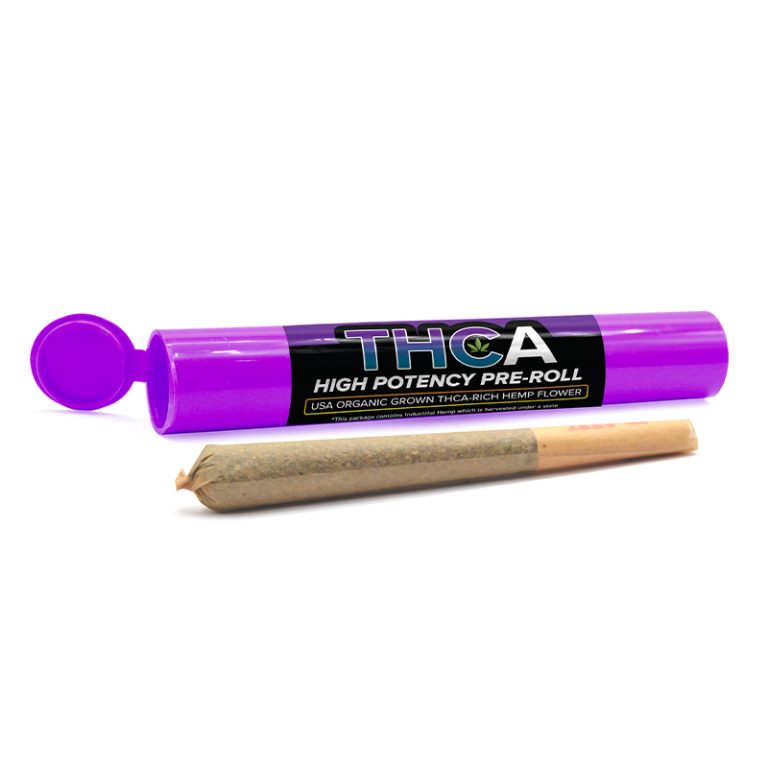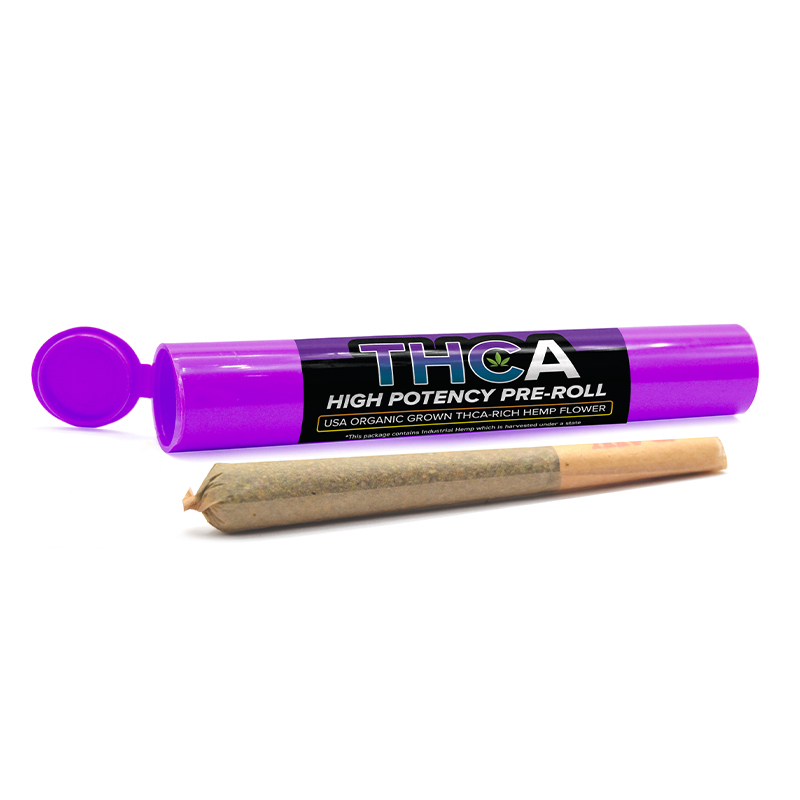 What Are High-THCa Prerolls?
High-THCa prerolls are rolled cannabis joints that are filled with the flower from hemp plants as defined under the 2018 Farm Bill. These prerolls are characterized by a high THCa content and a low delta 9 THC concentration.
Pioneer cultivators, employing innovative cultivation techniques, can grow a cannabis plant that maintains its THC content as THCa instead of delta 9 THC, even when the plant reaches full maturity.
The result of this cultivation method is a preroll that is abundant in THCa and low in delta 9 THC. This legally classifies it as a hemp product at the federal level. High THCa prerolls provide an experience similar to traditional cannabis, though they do not fall under the same legal classification.
Best High THCa Hemp Preroll Strains
Mr. Hemp Flower presents the finest selection of THCa prerolls available online. All of our THCa preroll strains are procured from licensed American hemp farmers who employ environmentally friendly cultivation techniques.
Our THCa preroll strains, like our THCa flowers, undergo independent testing at third-party laboratories to confirm the purity, potency, and profile of our offerings. We make these third-party lab reports accessible on our product pages, ensuring our customers are well-informed about the composition of their purchases.
We continuously update our stock of THCa prerolls, providing a range of the most sought-after strains. These include indica, sativa, and hybrid varieties, each boasting exquisite terpene flavor profiles and enticing lemon, blueberry, sweet, and citrus aromas you're sure to enjoy.