Indica THCa Diamond Infused Pre-Rolls –Discover Unmatched Tranquility
Experience the epitome of relaxation and serenity with our new product: the ACDC Indica THCa Diamond Infused Pre-Rolls. Unveil a new dimension of tranquility, meticulously crafted for your utmost satisfaction. The combination of high grade CBD flower infused with pure THCa diamonds hits you hard. These are not for lightweights!
What Are THCa Diamonds?
THCa Diamonds represent the ultimate form of purity in the cannabis world. They're essentially a crystalline structure, primarily composed of THCa, the acid form of THC. But these aren't just ordinary crystals.
With an astonishing purity level of 99%, THCa Diamonds are among the most potent concentrates available. They're known to provide a powerful and unfiltered wellness experience, given their potency, and when combined with the soothing Indica strains, the result is an unparalleled journey into tranquility.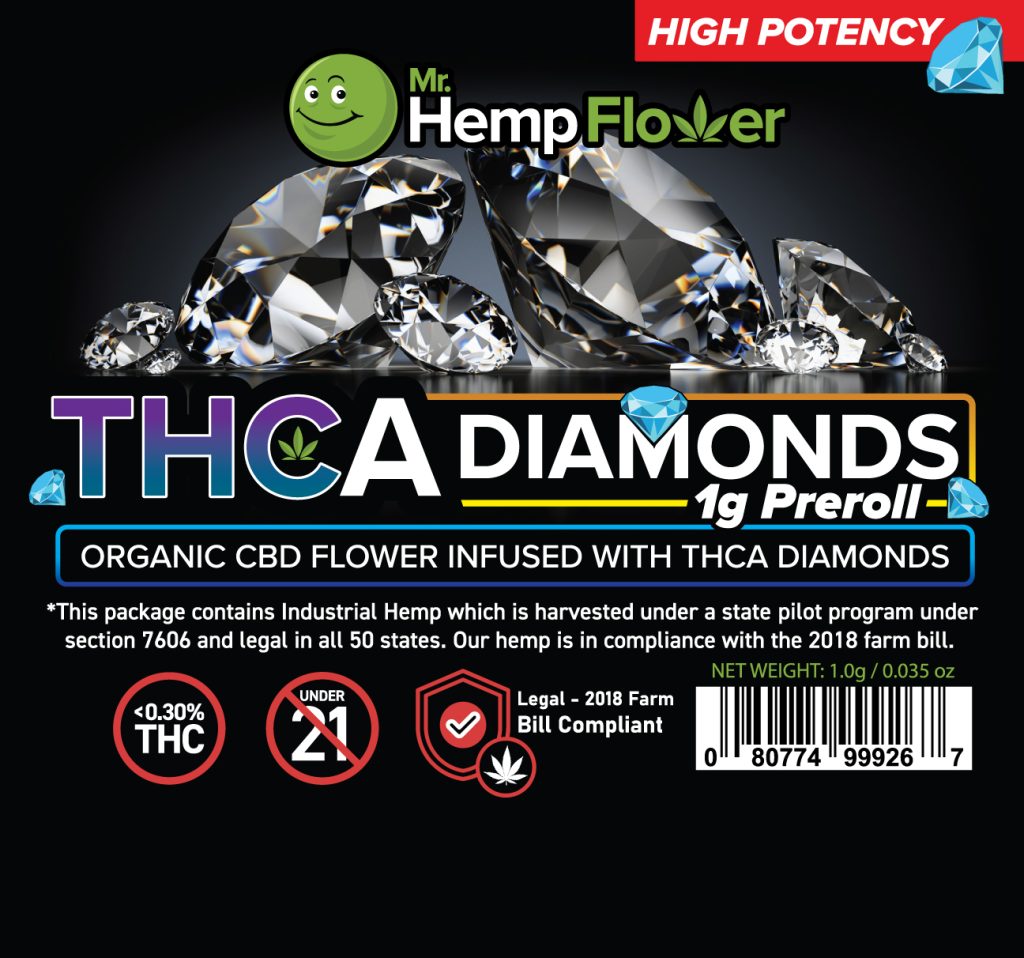 Infusion:
THCA diamonds are infused into CBD flower by grinding the diamonds into a fine powder and mixing them with the CBD flower. This ensures that the THCA is evenly distributed throughout the flower.