THCa Diamond Infused CBD Flower Sativa Pre Roll
This groundbreaking product combines the therapeutic benefits of CBD with the potency of THCa diamonds, providing an unparalleled experience for both novice and seasoned CBD enthusiasts.
Our THCa Diamond Infused CBD Flower Sativa Preroll is crafted using the popular Green Crack strain, a sativa-dominant hybrid known for its invigorating effects.
This strain is beloved for its tangy, fruity flavor profile and its ability to provide a burst of energy and focus. When combined with the potent THCa diamonds, the result is a pre-roll that not only tastes great but also offers a unique and potent CBD experience.
Each pre-roll is meticulously crafted to ensure the highest quality.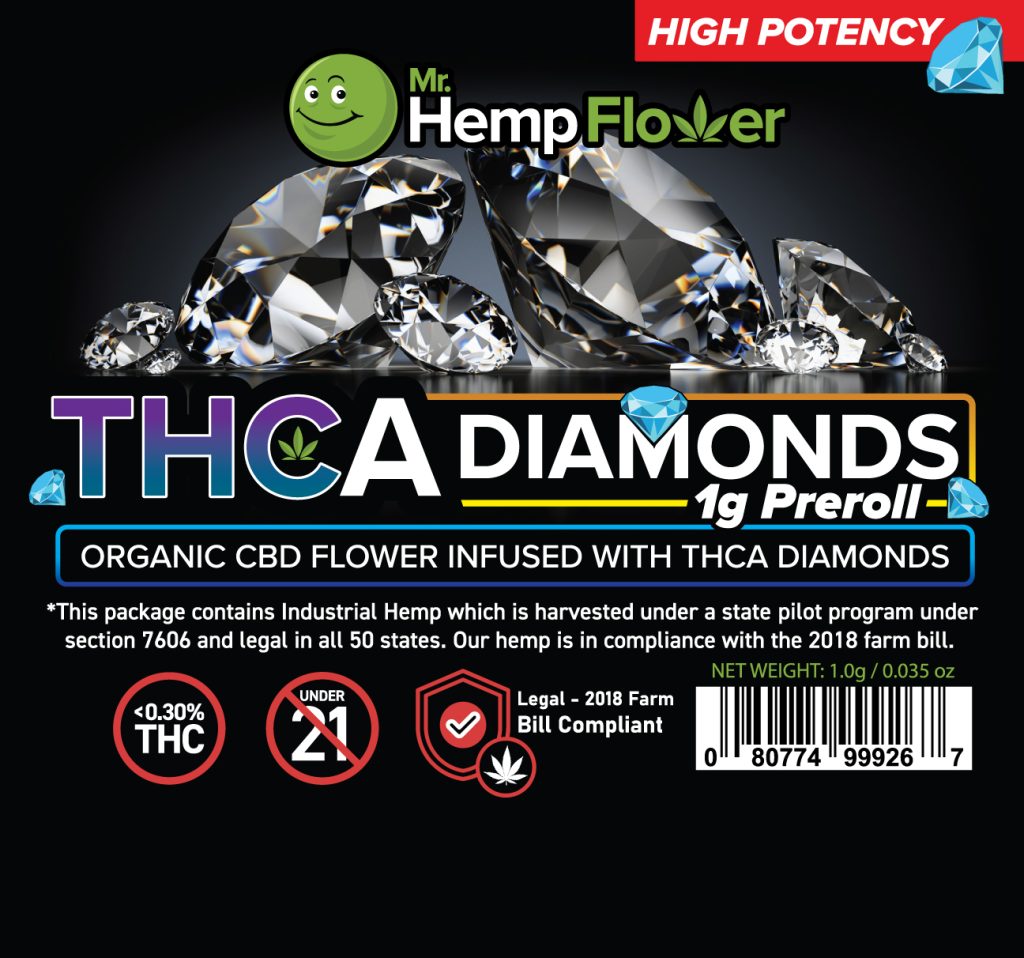 Infusion:
THCA diamonds are infused into CBD flower by grinding the diamonds into a fine powder and mixing them with the CBD flower. This ensures that the THCA is evenly distributed throughout the flower.
Strain Info
The Green Crack strain provides a burst of energy and focus, making it perfect for daytime use.

CBD 11%

Terps: Limonene, linalol, pinene