THCa Diamond Infused CBD Flower Hybrid Pre Roll
This innovative product is set to revolutionize the CBD market, merging the wellness benefits of CBD with the potency of THCa diamonds. It's an experience designed to captivate both CBD newcomers and seasoned enthusiasts.
Our THCa Diamond Infused CBD Flower Hybrid Preroll is expertly crafted using the iconic OG Kush strain. This hybrid strain is celebrated for its balanced effects, offering the best of both sativa and indica properties.
With its complex aroma of fuel, skunk, and spice, OG Kush has earned its place in the hearts of cannabis connoisseurs. When harmonized with the potent THCa diamonds, the result is a pre-roll that delivers a potent and pleasurable CBD experience.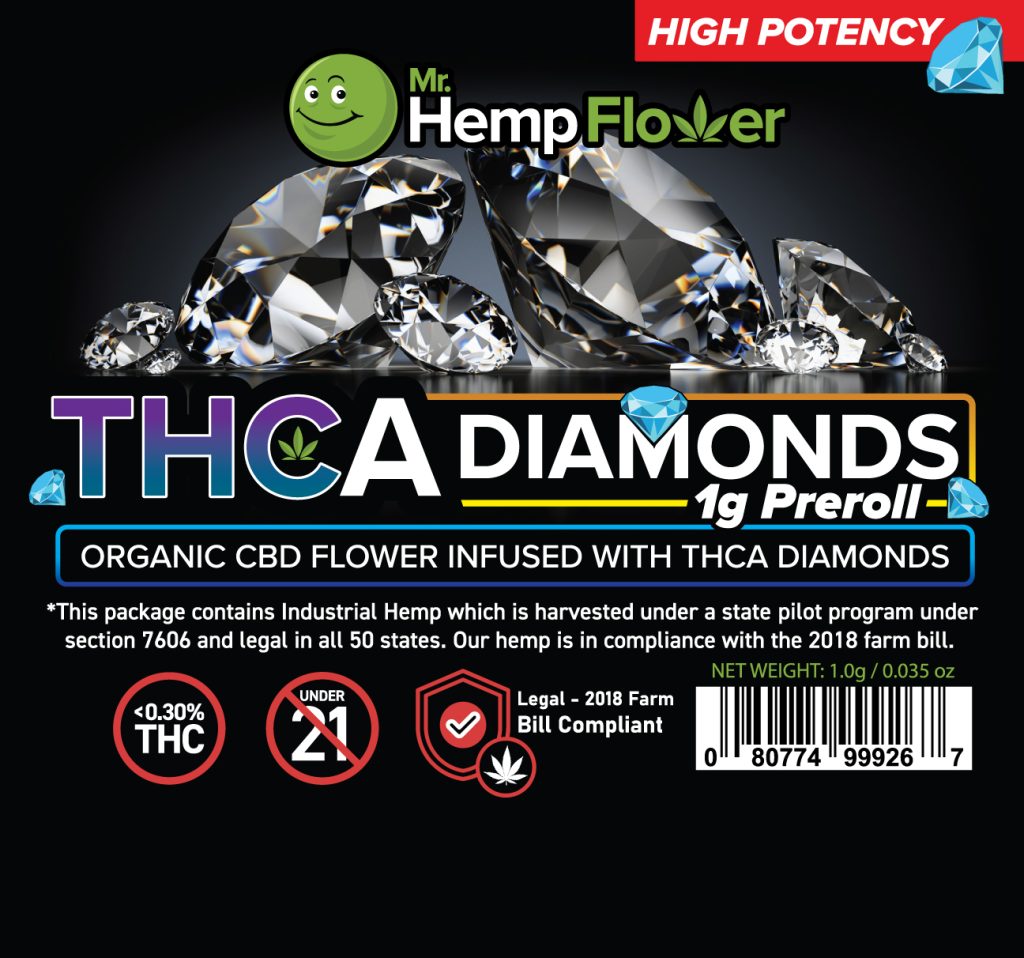 Infusion:
THCA diamonds are infused into CBD flower by grinding the diamonds into a fine powder and mixing them with the CBD flower. This ensures that the THCA is evenly distributed throughout the flower.
Strain Info:
The OG Kush strain is known for its ability to provide relaxation and stress relief, while also promoting focus and creativity, making it ideal for any time of the day. The addition of THCa diamonds enhances the potency, offering a unique experience that sets this pre-roll apart from others in the market.