This is the official strain review for Tangerine Dream CBD hemp flower. You'll get all the information you need on this hemp strain and more.
Ultimately, this article is designed to help you find the best strain to fit your needs.
Before providing our overall rating and best-recommended uses, we'll first give you a broad overview of Tangerine Dream's characteristics.
We'll go over its genetic lineage and chemical profiles, as well as offer answers to the most frequently asked question about using hemp flower in the US.
Make sure that you read this until the end where will give you our official rating and our special offer on hemp flower pre-rolls! Let's get started.
Tangerine Dream Hemp Flower
A balanced hemp hybrid, Tangerine Dream's chunky buds offer huge citrus flavor with great smoke and effect.
She produces large, thick colas that have spear and spade-shaped b-buds. Some phenotypes produced exhibit a purplish calyx color, but the flowers are mostly dark to light green with a good helping of bright orange hairs.
This strain offers a wonderful flavor profile that lives up to its dreamy name. A bright, orange citrus aroma is pervasive within a ten-foot radius, a fragrance that precedes an expected earthy citrus taste.
Bisabolol and Myrcene are the primary terpenes responsible for Tangerine Dreams citrus nectarine character. A range of other terpenes, including Limonene and Cedrene, craft a complex taste profile that adds to the overall fruitiness of Tangerine Dream.
This strain stands out particularly for its wonderful citrus profile, but it also exhibits a high expression of secondary phytocannabinoids such as CBG, CBC, and THC-V that are rarely found in combination in such high concentrations.
Overall, Tangerine Dream is a great strain for strain connoisseurs that enjoy a mind-blowingly pleasant flavor and taste experience with hemp flower.
On the relief side, this strain has incredible potential for mental and physical relief that can help with resting, relaxing, mood, and sleeping.
In the following sections will zoom in on the details and data in regards to Tangerine Dream CBD strain's genetics and chemical profiles.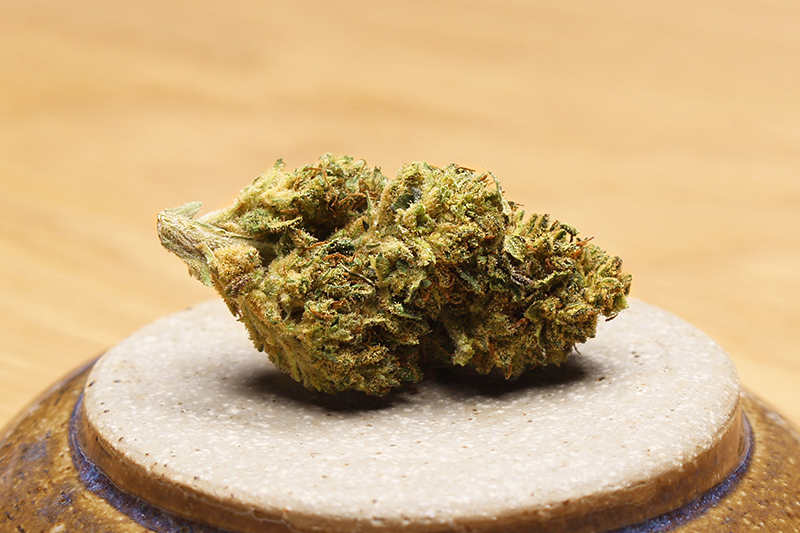 Genetics
(G13 x Afghani) X Neville's A5 Haze à unknown hemp strain
Born at the iconic Barney's Farm, Tangerine Dream comes from taking a G13 x Afghani cross and breeding it with Neville's A5 strain.
Click here to enlarge lab report 
Various breeders are taking Tangerine Dream and then breeding out THC concentrations by selecting appropriate phenotypes.
The result is an illustrious, potent, and flavorful CBD hemp strain that is hybridized from one of the industry's most desirable strains in the game. Overall, it is a wonderful balance between indica and sativa regarding both effects and flavor.
Terpene Profile
Terpenes are aromatic compounds found in plants that have beneficial properties and give them their fragrant scents.
There are many different terpenes produced naturally within hemp, each with individual properties that influence hemp flower's effects.
Understanding a strain's unique terpene profile can help you predict how that strain might affect you. Looking at a strain's profile will help you pick the best strain to fit your needs.
Let's take a look at Tangerine Dream's terpene profile.
· Total terpenes: 8.79 mg/g
· Secondary terpenes: Ocimene, Limonene, Cedrene, Humulene,
· Primary terpenes: Bisabolol, Myrcene, Caryophyllene, Pinene
Bisabolol
Bisabolol gives Tangerine Dream a pleasant floral scent. This terpene is also found in chamomile flowers and has a naturally calming effect calming. It's also known to have anti-inflammatory, anti-irritant, antioxidant, antimicrobial, antifungal and analgesic properties.
Pinene
Pinene gives the Tangerine Dream CBD strain an earthy green herbal scent. This terpene is most commonly found in conifer pine forests and has an invigorating cerebral effect. It also has a variety of therapeutic effects on stress, mood, and muscles.
Myrcene
Myrcene has a sedative-like effect and gives Tangerine Dream a ripe fruity citrus aroma. This terpene is the most common terpene found in hemp and cannabis and is also found in certain types of mangoes.
Phytocannabinoid Profile
Phytocannabinoids are the active compounds naturally produced within hemp flowers that are responsible for its effects on humans. They naturally interact with the endocannabinoid system, enhancing signaling, function, and overall endocannabinoid tone.
There are many different types of phytocannabinoids, but hemp is primarily highlighted by one, cannabidiol (CBD).
Secondary phytocannabinoids are present in hemp. Although typically in low concentrations, studies indicate these compounds influence the overall holistic benefit of hemp in a synergistic mechanism referred to as the entourage effect.
Let's take a look at the Tangerine Dream's phytocannabinoid profile and see what's inside, shall we?
· Total phytocannabinoids: 19.80%
· Total CBD: 16.58%
· Total secondary phytocannabinoids: 3.22% (CBG, CBC, THC-V)
Our most recent batch of Tangerine Dream CBD strain tests at nearly 17% CBD content with an additional 3.22% secondary phytocannabinoid content.
This ranks it above average in CBD potency and significantly above the bar for secondary phytocannabinoids, including CBG, CBC, and THC-V.
Best Uses
This stain is best recommended for anyone seeking a powerhouse of both relief and flavor.
Tangerine Dream is off the charts with terpenes and secondary phytocannabinoids that produce the holistic phenomenon, the entourage effect.
This strain is best used in the evenings and nights when seeking physical and mental relief along with daily stress and pain related to inflammation.
For strain geeks and therapeutic users alike, Tangerine Dream offers up a top-shelf pick for hemp flower seekers. Don't miss out! Our latest batch is flying off the shelf.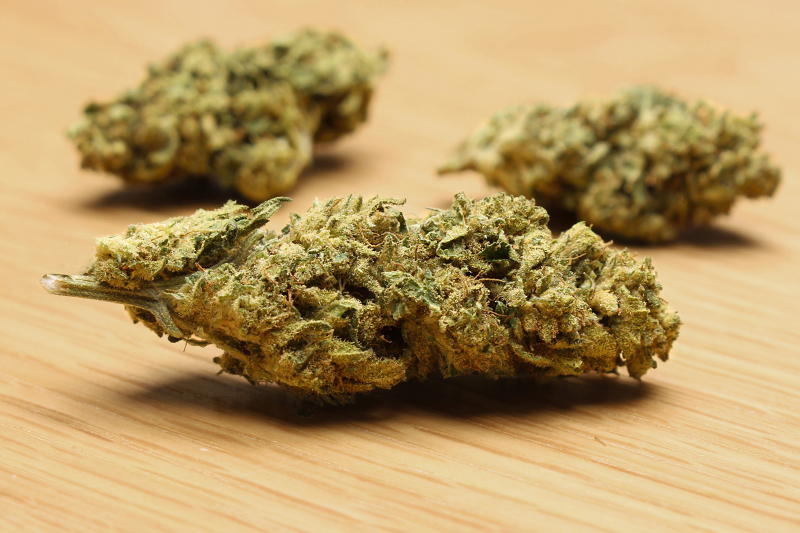 Overall Rating 5/5
Overall, Tangerine Dream is a winner in every category. Aroma, flavor, potency, effect, bag appeal … what can we say this strain has it all.
We don't stock sub-par strains or harvest batches here at Mr. Hemp Flower, so you'd be hard-pressed, as it is, to find a bad review of our strains. That said we could usually find something to nitpick about. Not with Tangerine Dream.
This strain is, well, a dream. Here are a few things we love so much about it –
· Magnificent bag appeal
· Incredible aroma
· Off the charts flavor
· Potent effect
· Potency plus above-average CBG, CBC, and THC-V
What do you think? Is Tangerine Dream the strain for you? Follow the links below to check out our selection of hemp flower and find special deals on pre-roll bundles.
Tangerine Dream Review Highlights
Well Balanced
For myself, this strain would work for all day use. It's relaxing but not sedating. Another top-shelf strain.
Smooth to smoke with a great kick!!
Since I've been using my leg pain and anxiety are history. This is a must try.
Tangerine Dream Strain Review – Shop Hemp Flower
Thanks for reading the official CBD strain review for Tangerine Dream hemp flower. We hope this helps you in your strain shopping decisions.
You can browse our shopping options for Tangerine Dream hemp flower by clicking here.
If you found this content helpful, then please consider sharing this with a friend you think could benefit from hemp flower.
Not your bag? Read our other strain reviews linked here to find the strain that best fits your needs.
Browse Our Hemp Flower Catalogue
Thanks for reading Mr. Hemp Flower's Tangerine Dream Strain Review! Be sure to share it with others that you think will find it helpful.
Click the links below to browse our extensive inventory of the freshest strains available from the nation's top hemp cultivators out of Oregon, California, and more.
Is It Legal To Use Hemp Flower?  
Is it legal to use CBD hemp flower? CBD Hemp is legal in the USA and not considered an illicit or controlled substance, and is federally regulated as an agricultural product. This is primarily because CBD-rich hemp flower only contains trace amounts of THC content, which is what separates hemp from cannabis by legal definitions.   
While hemp flower is considered legal in all USA states, laws may vary from state to state or region to region within the USA. Always check that you comply with local and state laws regarding hemp flower.    
Browse Our Hemp Flower Catalogue 
FAQs About Tangerine Dream
Will Tangerine Dream get you high?
Tangerine Dream CBD hemp flower won't get you high because it doesn't contain more than .3% THC content. THC is the psychoactive phytocannabinoid in cannabis and is only produced in minuscule amounts in hemp flower.
Is it legal to smoke hemp flower?
It's legal to smoke hemp flower in all 50 states under the federal law. The 2018 Hemp Farming Act in the Farm Bill legalized CBD and hemp flower as an agricultural product by removing them from the definition of marijuana in the Controlled Substances Act.