Delta 8 Gummies 25mg
25mg Premium Delta-8 THC per gummy

8 Delta 8 Gummies Per Pack

200mg Delta-8 Gummies per pack 

Full-Spectrum of cannabinoids

Mixed berries flavor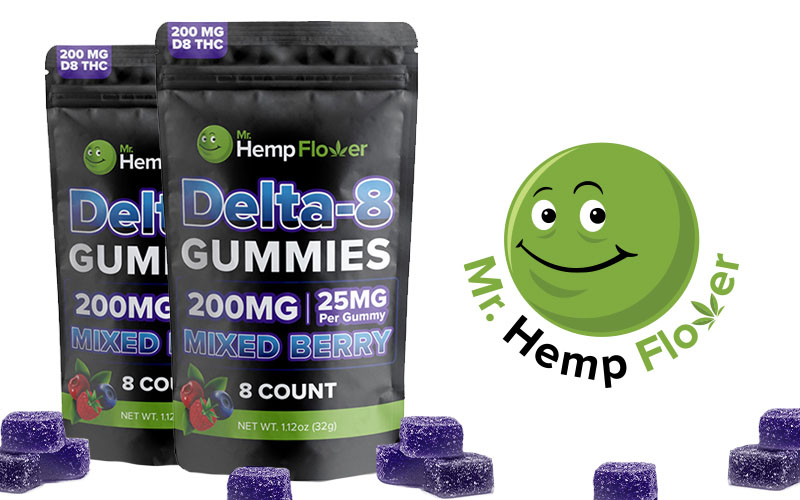 Made with our premium hemp-derived delta-8 THC and formulated for the perfect texture and juicy flavor, we're happy to bring you our latest delta-8 product. Our delta-8 gummies are infused with premium delta-8 THC oil. 
Every package of delta-8 gummies we deliver comes with a certificate of authenticity from a third-party lab to confirm purity and potency. We promise to provide only the best delta-8 gummies and CBD products on the market.
How to Use Delta-8 Gummies
Use 25mg delta 8 gummies day or night for relief as you need from daily stress, chronic pain, lack of sleep, lack of appetite, and more.
For a consistent experience of relief, take at least one gummy twice daily with food and water. Once in the morning and once at night. For all-day relief from stress and pain, take three times daily or increase the dosage and continue taking twice daily.
Use delta-8 THC gummies when you want physical and mental relief, or to enhance your experience of enjoyment and relaxation by taking high doses. 
It's always recommended to consult a medical professional regarding serious health problems and consult a doctor to treat undiagnosed health conditions before taking gummies. 
Quick D8 Gummies FAQ