Join Mr. Hemp Flower's Wholesale Program and Purchase CBD Products for Resell in California
Want to get into the lucrative CBD market in California? The time is now. Partner with Mr. Hemp Flower and get the best wholesale prices for top-shelf products you can immediately put in your store. 
Last Update: August 12, 2023
Article Summary
California doesn't allow the retail sale of CBD hemp flower and hemp products meant for inhalation.
The state regulated hemp products under AB 45 but prohibited the sale of inhalable hemp products to direct consumers. The only exception when smokable hemp is legal in California is for out-of-state sale.
Retailers can still offer CBD edible and dietary supplement products that are manufactured by licensed processors and in compliance with the state's food and cosmetic manufacturing requirements.
Mr. Hemp Flower offers bulk CBD flower, CBD tinctures, and gummies with less than 0.3% THC. Our products are crafted in compliance with the 2018 Farm Bill.
Pre-Packaged and Bulk CBD Flower from Mr. Hemp Flower | Wholesale Hemp Flower California
Retail Ready Pre-packaged Hemp Flower
Our wholesale partners get access to a carefully curated line of fresh, organically grown hemp flower and full spectrum CBD products. We make our smokable hemp products from hemp flower grown on the best farms in Oregon, Washington, and Colorado.
You can get any of the hemp flower strains on our website — even the premium ones — pre-packaged wholesale and start reselling them immediately. You'll get a hand-trimmed flower in an aesthetically pleasing, odor-free packaging.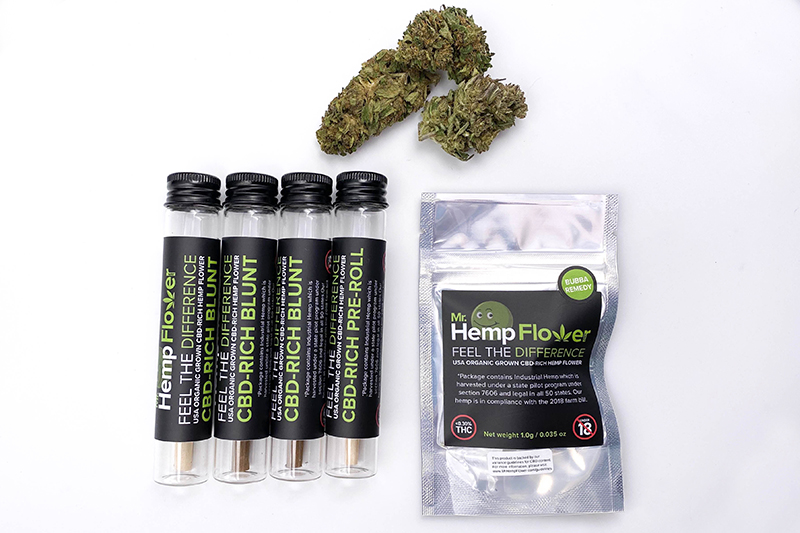 Hand Trimmed CBD-rich Hemp Flower
Our collection of CBD-rich hemp flower includes rare strains as well as classics like Hawaiian Haze Hemp Flower. Buy any of these beauties pre-packaged wholesale, and we guarantee you, you won't regret it. All our CBD flower is organically grown and lab tested. Regarding packaging, we offer multiple options, including grams, eights, and quarters.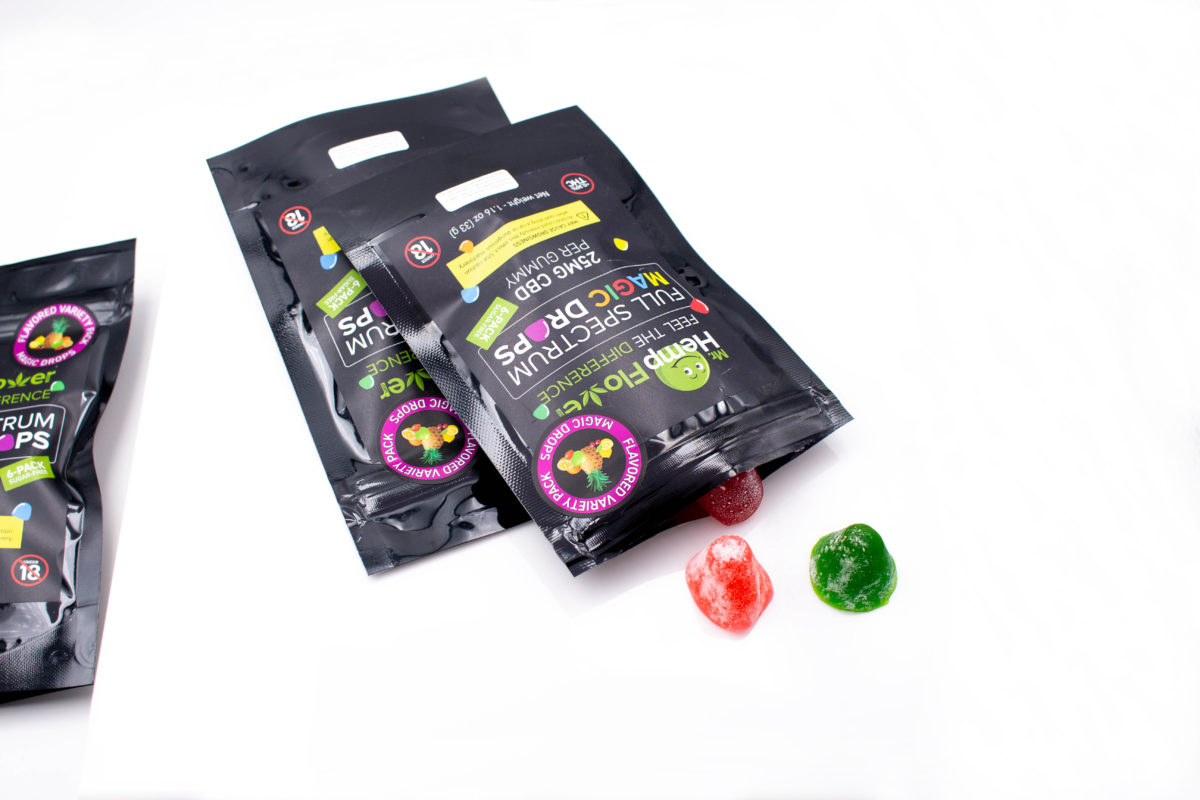 Full Spectrum CBD Gummies (with THC) 
Hemp gummies are another customer favorite. We offer two different kinds of gummies that are infused with full spectrum CBD oil dominant in different cannabinoids. The first are our sugar-free Full Spectrum CBD Gummies (with THC) that contain 25mg+ CBD each. We've also added sugar-free Full Spectrum CBN Gummies to our line of full spectrum CBD products. Each CBN gummy is a tasty and potent blend of 5mg of CBN and 10mg+ of CBD.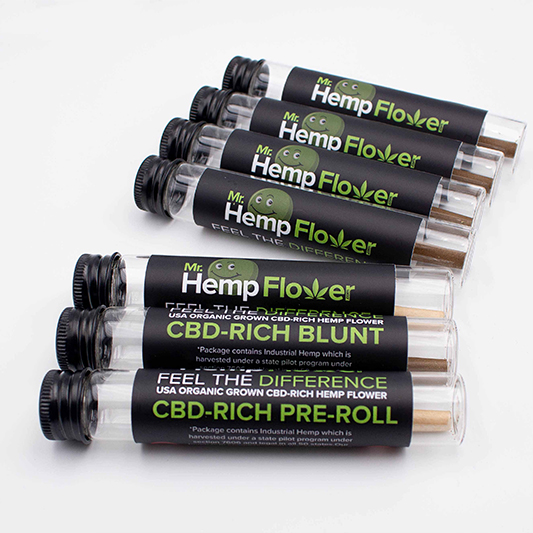 Hemp Pre-rolls and Pre-rolled Blunts
Our pre-rolls and pre-rolled blunts are 1 gram of 100 % pure, organic hemp flower, and contain no additives. As one of the most convenient hemp products, pre-rolls are the path to the customer's wallet. Our pre-rolls and blunts are packaged in a glass jar (one per jar) wrapped in Mr. Hemp Flower's branding. All of the strains on our website can be pre-rolled, with the most popular right now being Wu 5 Hemp Flower Pre-Roll Blunt and Baox Hemp Flower Pre-Roll Blunt.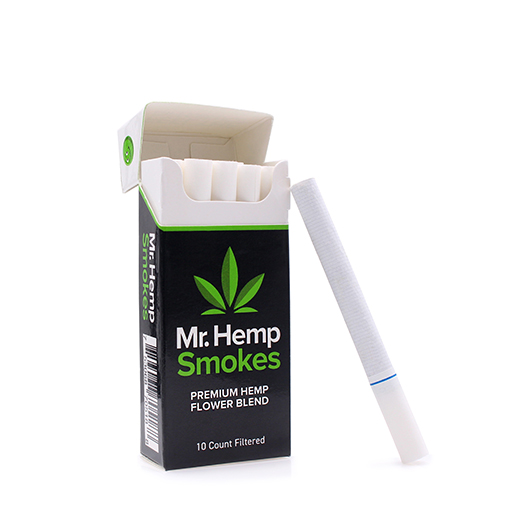 Hemp Cigarettes 
Customers love our smooth smokes because they are 100% hemp flower mix and kief. The effects our smokes produce are due to the high CBD content — each cigarette has 76 mg of CBD. We don't use hemp biomass or low-CBD plant matter in our hemp smokes, which is the reason why they burn nicely and produce an amazing flavor. Our hemp cigarettes contain THC within the legal limits (0.3% or less THC) and are nicotine-free.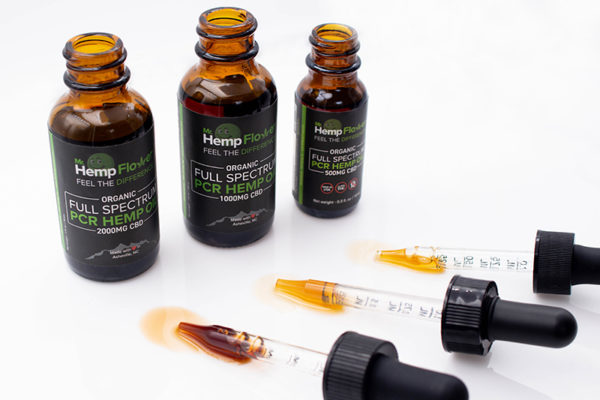 TRUE Full Spectrum Phytocannabinoid-rich (PCR) Hemp Oil 
A pure, organic product, our full spectrum CBD (PCR) hemp oil, helps our customers in various ways. Its relaxing properties are due to the richness of cannabinoids and terpenes it contains. Because we believe in whole-plant health, we've created a true Full Spectrum Phytocannabinoid-rich (PCR) Hemp Oil that delivers the most potent entourage effect because it actually contains all of the cannabinoids, terpenes, and phytonutrients found in hemp. 
FREE Marketing Materials to Support Your Business- Wholesale Hemp Flower California
We offer FREE marketing materials with your order of pre-packaged hemp products, which are  designed to help you maximize the advantages that come from selling in a retail space. You'll get: 
Glass magnifying jars
Customers can see the quality, fresh hemp buds rich in trichomes up close with our magnifying glass jar.
Hemp flower posters
Fill your store's walls with useful and visually appealing info on hemp flower with our posters.
A 50-page booklet on hemp flower
Keep your customers informed with our insightful booklet on various hemp flower strains and their benefits.
Bulk Hemp Flower (not pre-packaged)
Partner with Mr. Hemp Flower and enter the booming hemp flower market in California by offering top-shelf CBD smokables that carry your brand name. Purchase 2-3 pounds of hemp flower in bulk and put it in your packaging. Our hemp flower comes from licensed U.S. farmers and is organically grown. When you order in bulk, you'll get machine-trimmed hemp flower. But, we make exceptions for our premium hemp flower, which can come hand-trimmed by our team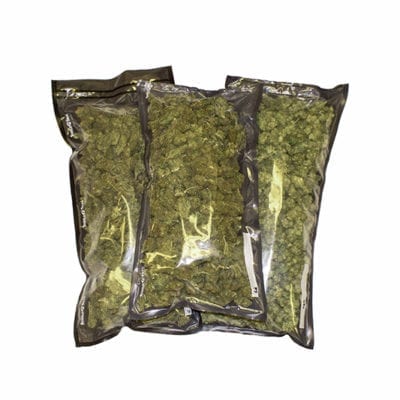 Retail Stats and Potential Margins | Wholesale Hemp Flower California
How much can you earn from reselling smokable hemp products? 
We've estimated that an order of $2,500 from Mr. Hemp Flower — with current discounts — can make you roughly $5,000 to $7,000 in sales. 
Stats and Margins 
An order of 30 eights (3.5 grams) of any CBD hemp flower strain at a discounted price of $14.99, costs you only $449.8 to buy wholesale. Let's say you sell the flower at $29.99 ($29.99 x 30 = $899.7), you will make $449.9 in profit, which is a 50% margin. Depending on the demand and market prices, you can sell 3.5 grams of any CBD hemp flower strain at $34.99 and have a profit of $599.9 ($34.99 x 30 = $1049.7) with a 57% margin.
Full Spectrum PCR Hemp Oil Tinctures
An order of 15 PCR Hemp Oil Tinctures (500 mg, 15 ml bottle)  at a discounted price of $29.99 costs you $449.8 to buy wholesale. If you sell each 15 ml tincture at $59.99 ($59.99 x 15 = $899.8), you will make $449.8 in profit, which is a 50% margin. Mr. Hemp Flower's PCR Hemp Oil brings consumers the entire hemp plant profile in a bottle. Depending on demand, you can sell one bottle at $65.00 and make a profit of $525.2 ($65.00 x 15 = $975) with a 53% margin.
Is Reselling Hemp Flower Legal in California? 
Federal laws on reselling hemp flower
Under federal law, hemp is a legal crop that is no longer classified as a controlled substance, and states are free to regulate it as a commodity.
While some states have decided to submit plans to the United States Department of Agriculture (USDA) for approval — the USDA has regulatory oversight over hemp — other states decided to keep their current hemp pilot plans and continue operating under the 2014 Farm Bill.
States that have won approval by the USDA have started implementing the new rules under the 2018 Farm Bill and USDA's Interim Rule. The Interim Rule is issued by the USDA to regulate hemp, including its testing and disposal. 
Namely, the Interim Rule requires testing of Total THC content, which includes the sum of delta-9 THC and the potential conversion of delta-9 THCA, on a dry weight basis. Most hemp flower was tested for its delta-9 THC content only, so after this rule was adopted by some states, hemp tested "hot" or containing higher THC levels than the legal 0.3%.
According to the California Department of Food & Agriculture, in this state, the percentage content THC is defined as, "a post-decarboxylation value or a calculated value using a conversion formula of delta-9-THC and eighty-seven and seven tenths (87.7) percent of THC-acid, on a dry weight basis [1]." 
Can You Resell Hemp Flower in California? 
California only allows out-of-state reselling of hemp flower and hemp products for inhalation. 
Under the new regulations (AB 45), it's illegal to sell CBD hemp flower and inhalable hemp products to consumers. The state prohibits the sale and distribution of hemp pre-rolls, hemp cigarettes, and similar within its borders.
California allows the sale of certain hemp CBD products, including:
Shelf-stable food
Dietary supplements taken orally
Cosmetics
Pet food
Beverages
Raw hemp extract
These products must be manufactured and labeled in compliance with state regulations and must not contain alcohol, nicotine, and tobacco.
Why Mr. Hemp Flower?
We are your go-to source for wholesale pre-packaged and bilk hemp flower and smokable hemp products. When you partner with us, you won't be only getting high-grade hemp smokables and full spectrum CBD products, but a wholesale partner that supports you from the beginning to the end.
Mr. Hemp Flower is a brand known for its quality because we weed out all of the bad flower before creating products that we offer to our customers. All of our products are lab tested and properly labeled. If you want to enter the growing hemp market, contact us, and start reselling high-quality hemp and CBD products. 
How to Make Your Wholesale Order? 
Give us a call

—

we'd love to hear from you. We are here to answer all of your questions and help you fill in your order.

Fill out the form below

—

if you know which products you want delivered and want to make an order, fill out the form below.

Fill out our wholesale price quote form

—

have a specific product in mind? Fill out the form with the product and its quantity, send the form to [email protected], and we'll get back to you with a price quote within 24 hours.
FAQ Wholesale Hemp Flower California