Become Mr. Hemp Flower's wholesale partner and cash in on the emerging Delaware marketplace. 
Delaware was the second East Coast state to win approval on its Domestic Hemp Production Program by the USDA. If you are looking to enter the lucrative CBD market in Delaware, become our wholesale partner. 
Last Update: August 12, 2023
Article Summary
Delaware doesn't explicitly prohibit the sale of CBD hemp flower and smokable hemp products at retail. These products are legal under SB 266, which legalized hemp as an agricultural commodity.
Although smokable hemp products are not explicitly regulated in Delaware, you can resell them as long as they are properly labeled and tested.
All products offered for sale in Delaware must contain less than 0.3% THC. You don't need a license to sell hemp-derived products at retail in this state.
Mr. Hemp Flower offers pre-packaged and bulk CBD hemp flower and smokable hemp products that you can offer at your store. Our CBD products are compliant with the 2018 Farm Bill and contain less than 0.3% THC.
Pre-Packaged and Bulk CBD Flower from Mr. Hemp Flower | Wholesale Hemp Flower Delaware
Retail Ready Pre-packaged Hemp Flower 
Become a trusted source of quality hemp flower in Delaware by partnering with Mr. Hemp Flower. When you become our wholesale partner, you get access to all of our products. We offer a range of hemp flower strains, including premium and unique buds.
Partnering with us comes with a major advantage — we work with vetted farmers and manufacture our own products. Our pre-packaged items are hand-trimmed and come in an odor-free, properly labeled bag or glass jar with Mr. Hemp Flower's logo. Need pre-packaged, retail-ready CBD flower and full spectrum CBD products? Consider our collection: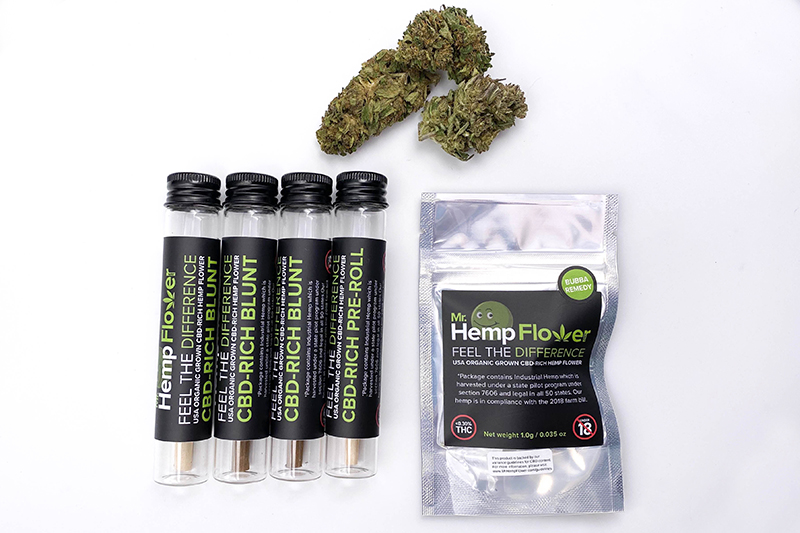 Hand Trimmed CBD-rich Hemp Flower
Select some of our top-shelf strains grown on organic farms in Colorado, Oregon, and Washington State, and expand your business with premium CBD flower. We provide hand-trimmed, lab-tested hemp flower pre-packaged as grams, eights, and quarters, all ready to go. Consider some of our best selling strains like Hawaiian Haze Hemp Flower.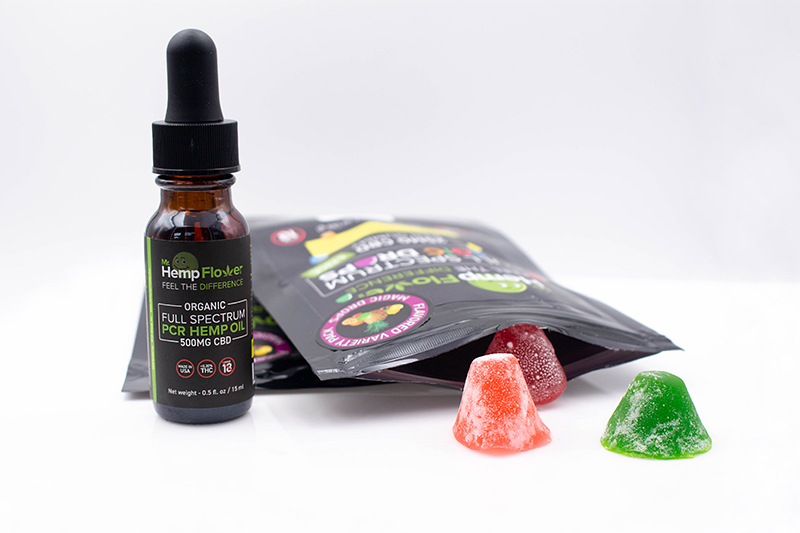 Full Spectrum CBD Gummies (with THC) 
Mr. Hemp Flower's Full Spectrum CBD Gummies (with THC) are the best tasting and provide the best relief, according to customers. We've had huge success with our gummies, so we've added a different flavor and a unique cannabinoid to the line of products — Full Spectrum CBN Gummies. Each package contains six large gummies infused with full spectrum CBD oil (25mg or CBD) or CBN-rich oil (10mg+ of CBD and 5mg of CBN), plus terpenes.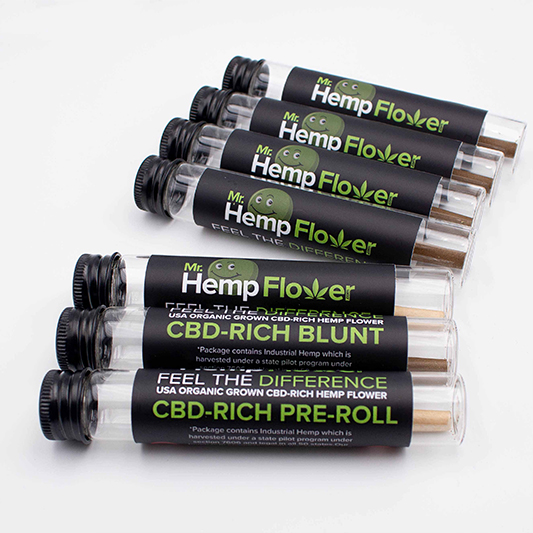 Hemp Pre-rolls and Pre-rolled Blunts
Hemp pre-rolls and pre-rolled blunts are the best smokable hemp products for the retail market. These products are perfect for customers who want a quick and easy solution to consume CBD flower, replace cigarettes, or simply try smokable hemp for the first time. Customers love Mr. Hemp Flower's pre-rolls because they are made from 100% pure CBD flower and don't contain any additives. The best part? We offer the possibility to choose any hemp flower strain on our website and have it wrapped as a 1 gram pre-roll that comes in a glass jar with Mr. Hemp Flower's branding. Consider some of our top-rated pre-rolls, such as Cheese Hemp Pre-Rolls.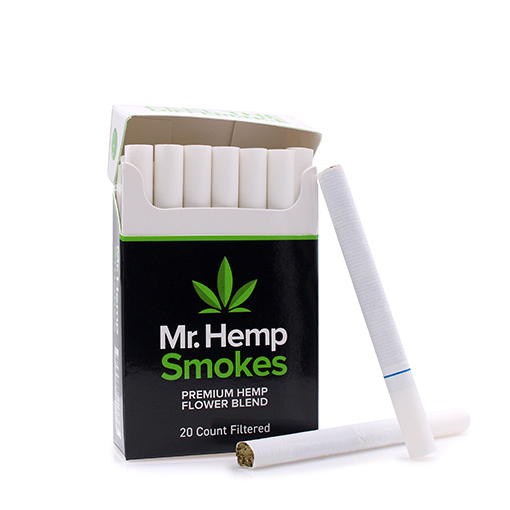 Hemp Cigarettes 
Customers recognize the benefits of hemp flower and rely on hemp cigarettes to quit smoking — which is why our hemp smokes are one of our best-selling products. Hemp smokes are nicotine-free and contain less than 0.3% THC, so they are the ideal product to offer to this customer group. Mr. Hemp Flower's Cigarettes are 100% hemp flower mix and kief — you won't find any hemp biomass or low-CBD plant matter in our smokes.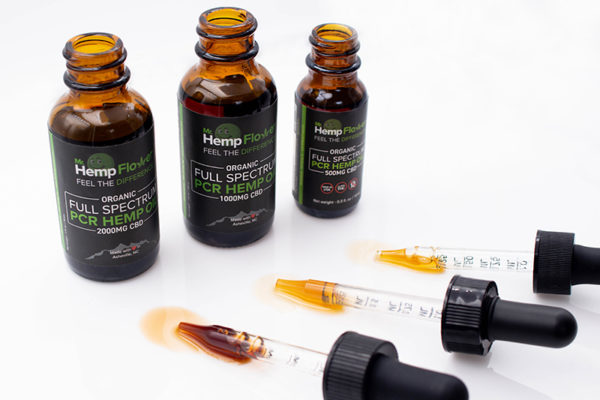 TRUE Full Spectrum Phytocannabinoid-rich (PCR) Hemp Oil 
Hemp consumers know that it is more beneficial to consume a hemp product that offers the entire hemp plant profile as opposed to each compound separately. Mr. Hemp Flower's True Full Spectrum PCR Hemp Oil offers all of the benefits of the entire hemp plant profile because it's rich in cannabinoids, terpenes, fatty acids, and other phytonutrients.
FREE Marketing Materials to Support Your Business
We support retail businesses that are spreading the word about the benefits of the hemp plant. With your order come free marketing materials to help you attract more customers. You'll get: 
Glass magnifying jar

– this jar allows customers to see the juicy trichomes present on each hemp flower strain they are interested in buying. Once your customers see the quality and freshness of the flower, they are more likely to purchase. 

Hemp flower posters –

one of the advantages of selling at retail is that you dictate the vibe of your store. Mr. Hemp Flower's posters have a great design that informs and matches the aesthetics of every store. 

A 50-page booklet on hemp flower

– our booklet provides you and your team with the necessary info on different hemp flower strains. Having proper knowledge of hemp flower will help you gain more customers. 
All of these items are created to help you push your pre-packaged Mr. Hemp Flower goods and attract more customers. The materials contain the Mr. Hemp Flower logo. Visitors can smell the flower through the magnifying jar. The posters and the 50-page booklet are there to help you and your employees educate and inform customers on all the different hemp flower strains that your store offers. 
Bulk Hemp Flower In Delaware (not pre-packaged)
Becoming our wholesale partner allows you to buy high-quality CBD flower in bulk, break it down and put it in your own packaging. Bulk hemp flower orders are machine-trimmed, except for premium hemp flower, which can come hand-trimmed. Creating your own brand using high-quality hemp flower has never been easier with our wholesale program. You don't have to spend time and money looking for a provider that might end up disappointing you. Mr. Hemp Flower is a quality brand with tested products.
Retail Stats and Potential Margins | Wholesale Hemp Flower Delaware
How much can you earn from reselling hemp flower purchased wholesale? Our estimates show that an order of $2,500 from Mr. Hemp Flower — with current discounts — can make you roughly $5,000 to $7,000 in sales. 
Stats and Margins
An order of 25 eighths (3.5 grams) of any CBD hemp flower strain at a discounted price of $12.49 each, costs you only $312.2 to buy wholesale. If you sell 3.5 grams at $24.99 ($24.99 x 25 = $624.7), you will make $312.5 in profit, which is a 50% margin. Depending on the demand, you can sell eighths of hemp flower at $27.99 and have a profit of $387.5 ($27.99 x 25 = $699.7) with a 55% margin.
If you buy 20 pieces of any CBD hemp pre-roll (1 gram each) at a discounted price of $4.49 each, it costs you $89.9 to buy wholesale. If you sell the flower at $8.99 ($8.99 x 20 = $179.8), you will make $89.9 in profit, which is a 50% margin. For example, if you sell hemp pre-rolls at $12, you'll have a profit of $150.1 ($12.00 x 20 = $240) with a 62% margin.
Is Reselling Hemp Flower Legal in Delaware? 
The legality of reselling hemp flower and full spectrum CBD products depends on both federal and state laws. 
Is Reselling Hemp Flower Legal on a  Federal Level?
Yes, reselling CBD hemp flower with less than 0.3% THC is legal under the 2018 Farm Bill. 
On a federal level, the FDA is still working on regulating hemp CBD products, with an emphasis on CBD in food. As of this writing, the FDA has not approved any CBD product, except the prescription drug for treating rare forms of epilepsy.
The FDA does not allow hemp CBD products for human consumption to be marketed under medical claims or sold as dietary supplements. That said, the FDA's main focus is on food and dietary supplements, which means that there is not too much talk on smokable hemp products on a federal level. 
Also, there is a discussion on the levels of THC allowed in hemp flower. The United States Department of Agriculture (USDA) passed an Interim Rule (which became effective immediately) to set requirements for Total THC testing on state level. Namely, states are allowed to pass their own laws and regulations — hence some states decided to ban the selling of hemp flower.
Hemp that tests over 0.3% Total THC is considered "hot" and must be disposed of. However, it's worth mentioning that the hemp industry is developing, and farmers are looking for better varieties to plant. 
Can You Resell CBD Flower in Delaware? 
Yes, you can resell CBD hemp flower with less than 0.3% THC in Delaware. 
Delaware legalized hemp under SB 266 but doesn't have any regulations on CBD flower and smokable hemp products.
Under state law, hemp is a commercial crop, and hemp-derived products with less than 0.3% THC are legal and can be distributed and sold without registration.  
Although hemp cultivation is legal, the Department of Agriculture "cannot advise that a viable market will exist for any producer or processor of hemp to sell their crop." 
Furthermore, the Department does not hold responsibility for whether or not an end market for hemp products exists.
With that said, the Delaware Department of Agriculture only oversees the cultivation and production of hemp, but not retail sales of hemp-derived products. As of this writing, Delaware hasn't regulated the sales of hemp smokables in retail [1]. 
Why Mr. Hemp Flower?
Mr. Hemp Flower is a brand known for its quality — our website is filled with 5-start reviews from satisfied customers. By partnering with us, you get access to a premium line of smokable hemp and full spectrum CBD products that are sourced, trimmed, manufactured, and labeled under the highest industry standards.
For years, we've been working with vetted farmers to bring you the most quality hemp flower. If you want to unlock our collection of lab-tested, USA-grown hemp flower and jump in on this expanding market, contact us. 
How to Make Your Wholesale Order? 
Give us a call

—

we'd love to hear from you. We are here to answer all of your questions and help you fill in your order. 

Fill out the form below

—

if you know which products you want delivered and want to make an order, fill out the form below. 

Fill out our wholesale price quote form

—

have a specific product in mind? Fill out the form with the product and its quantity, send the form to [email protected], and we'll get back to you with a price quote within 24 hours.
FAQ Wholesale Hemp Flower Delaware