Buy USA grown wholesale hemp flower in Tennessee  
Tennessee has a strong history with hemp, and regulators have shown enthusiasm for the growth of the industry. Retailers selling CBD flower in their stores admit that other products yield positive returns, but hemp flower is the bread and butter of their business.
If you are a retailer or distributor in Tennessee looking to buy wholesale or bulk hemp flower, get in touch with Mr. Hemp Flower. 
Last Update: August 11, 2023
Article Summary
Tennessee allows the distribution and retail sale of CBD flower and smokable hemp products. Adults 21 and older can lawfully purchase hemp flower products in Tennessee.
The state regulated hemp products under SB 378, which took effect July 1, 2023.
You don't need a license to sell CBD and hemp-derived products with less than 0.3% THC in this state.
Mr. Hemp Flower offers pre-packaged and bulk CBD hemp flower for sale. Our smokable hemp products are made from premium hemp flower and can be sold across every state under the 2018 Farm Bill.
Pre-Packaged and Bulk CBD Flower from Mr. Hemp Flower | Wholesale Hemp Flower Tennessee
Pre-packaged Hemp Flower 
You can now get each product placed on our site wholesale, pre-packaged in Mr. Hemp Flower's sleek and classy packaging, ready-to-go for sale. All pre-packaged hemp flower is hand-trimmed and offered at discounted prices. 
Our packaging is odor-free, properly labeled, and designed to match the aesthetics of your shop. With your wholesale order, you'll get FREE marketing materials to help you push the products and attract more customers. Here are hemp flower and CBD products to consider, plus potential profit margins.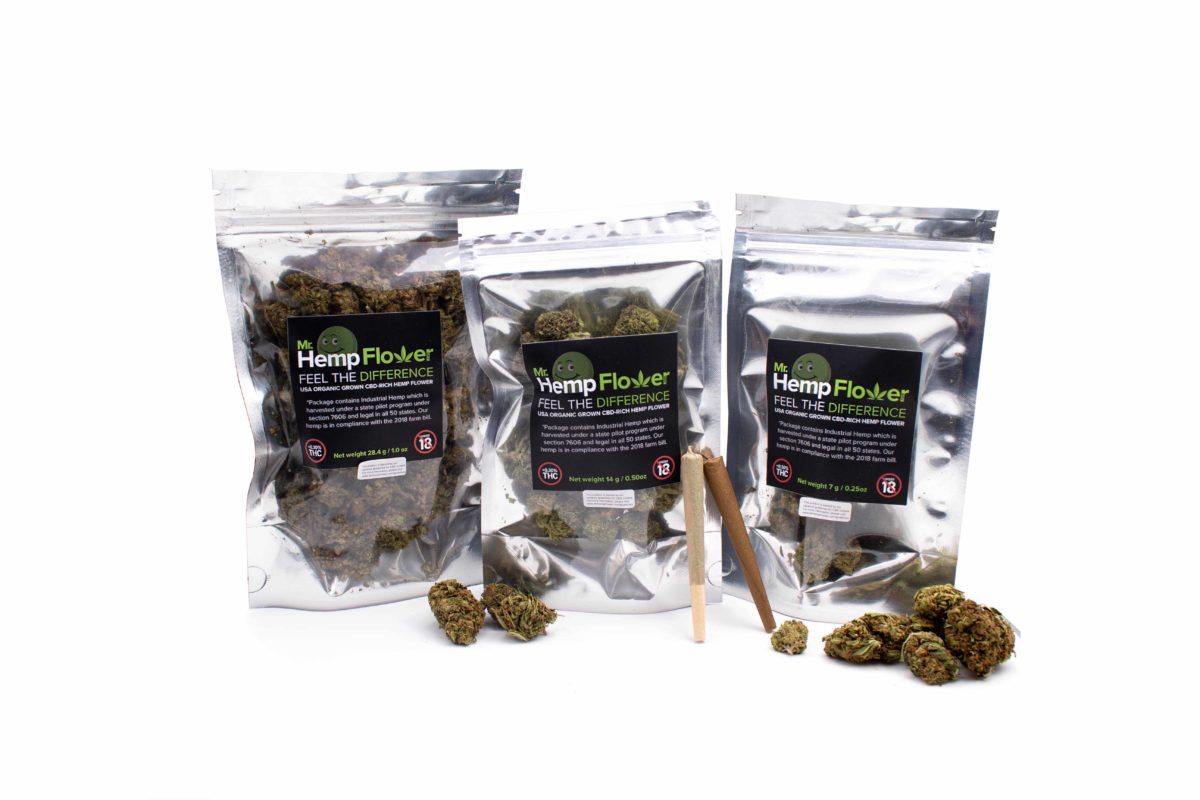 Hand Trimmed CBD-rich Hemp Flower
Regardless of which hemp flower strains you choose (all can be pre-packaged), you'll get carefully hand-trimmed CBD flower wrapped in beautiful packaging (with Mr. Hemp Flower's logo on) that you don't have to touch or break down. Our top-rated flower includes strains like Lifter Plus, sourced from the best farmers, primarily in Colorado, Oregon, and Washington.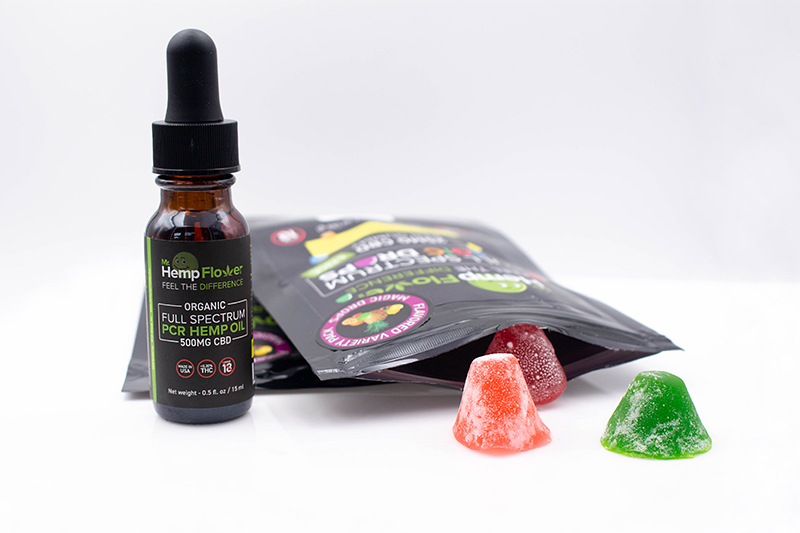 Full Spectrum CBD Gummies (with THC) 
Full spectrum CBD gummies are our customers' favorite product, and we guarantee you that your customers will love them too. One bag contains six large, sugar-free gummies infused with 25mg full spectrum CBD oil each.
Hemp Pre-rolls and Pre-rolled Blunts
Looking to wholesale pre-packaged grams, eights, and quarters? Purchase organically grown hemp flower in multiple pre-roll size options (that contain Mr. Hemp Flower's branding), and you can immediately start selling in your Tennessee store.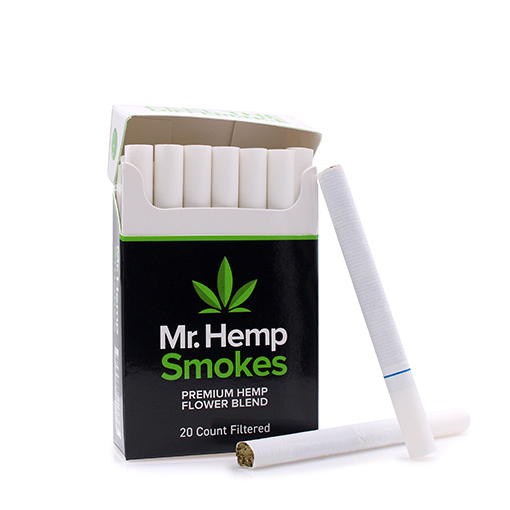 Hemp Cigarettes 
Most hemp cigarettes on the market are made with hemp biomass or low-CBD hemp plant matter such as stalks, leaves, and flowers after extraction. You won't be disappointed in our hemp cigarettes — a nicotine-free mix of 100% organic CBD flower and kief that contains less than 0.3% THC.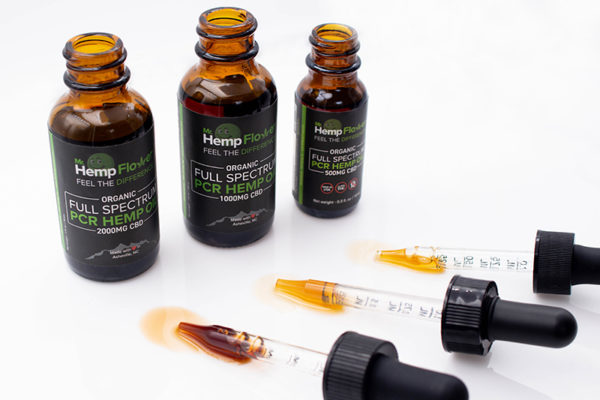 TRUE Full Spectrum Phytocannabinoid-rich (PCR) Hemp Oil 
If you want to offer your customers a true full spectrum CBD oil that works, our Phytocannabinoid-rich (PCR) Hemp Oil is the right for you. PCR hemp oil is the most potent CBD oil on the market — unmatched in richness of cannabinoids and terpenes. 
FREE Marketing Materials to Support Your Business
Glass magnifying jars
A jar where you can put the flower and provide an up-close view and let customers smell the strain.
Hemp flower posters
There is an advantage in selling hemp flower in a retail space. Boost customer experience with informative hemp flower posters. 
A 50-page booklet on hemp flower
Customers appreciate a team that's knowledgeable in the products they want to buy. Our booklet contains all the info you need to know about various hemp flower strains and their benefits.
Bulk Hemp Flower (not pre-packaged)
Want to create your own brand and sell and distribute your hemp flower? You can now get 2-3 pounds of bulk hemp flower, break it down, and put your signature brand on it. Our hemp flower is organically grown and comes from the best farms in the US. All of our strains are available in bulk and come machine-trimmed, except for premium flower which can come perfectly hand-trimmed.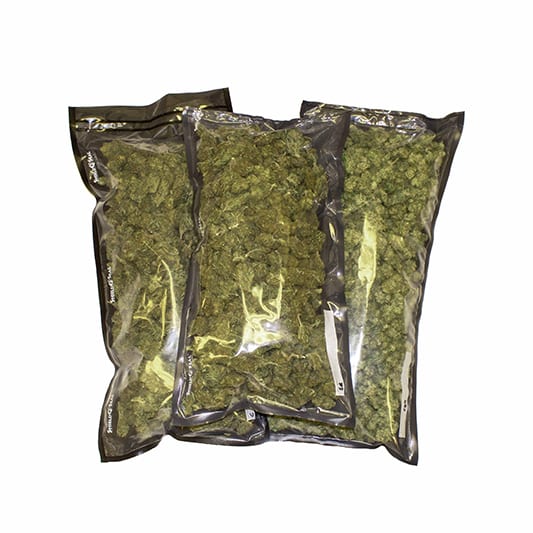 Retail Stats and Potential Margins | Wholesale Hemp Flower Tennessee
How much can you earn from reselling smokable hemp flower? 
As one of the most profitable hemp products, CBD flower is in high demand and can be purchased at discount wholesale and bulk prices. 
By spending $2,500 per order — with current discounts at Mr. Hemp Flower — you can make roughly $5,000 to $7,000 in sales.
Stats and Margins
CBD Hemp Pre-Rolls 
An order of 30 hemp pre-rolls (1 gram each), at a discounted price of $4.49 costs you $134.85 to buy wholesale. If you sell each pre-roll at $8.99 (8.99 x 30 = 269.7), you make $134.85 in profit, which is a 50% margin. Depending on the demand, you can sell this pre-roll at $9.99 and make $299.7 in sales, and $164.85 in profit, with a 55% margin. 
CBD Hemp Flower 
If you buy 30 eighths of any hemp flower at a discounted price of 4.99 each, it costs you $149.8 to buy wholesale. If you sell the flower at $9.99 ($9.99 x 30 = $299.7), you will make $149.8 in profit, which is a 50% margin. Depending on the demand, you can sell an eighth of CBD flower at $12.00 and have a profit of $210.2 ($12 x 30 = $360) with a 58% margin.
Is Reselling Hemp Flower Legal in Tennessee?
The legality of reselling hemp depends on state and federal laws. 
Federal laws on reselling hemp flower
On a federal level, hemp is a legal crop that has been removed from the Controlled Substances Act. The USDA has regulatory oversight over hemp and has issued Interim Rules to set requirements on hemp testing and disposal, among other things. 
States are allowed to regulate production, distribution, and marketing of hemp and hemp-derived products in compliance with the 2018 Farm Bill, USDA regulations, and accordingly prepare their hemp plans. 
After the USDA released its Interim Rule to regulate hemp, there was a provision that requires testing of Total THC content (delta-9 THC and THCA) on a dry weight basis. This means that hemp plants must be tested for the sum of delta-9 THC and the potential conversion of delta-9 tetrahydrocannabinolic acid (THCA) into THC.
According to the provisions, the Total THC levels in hemp on a dry weight basis must not be over 0.3%. Otherwise, the hemp is considered "hot" and must undergo disposal. 
State laws on reselling hemp flower
You can legally sell CBD hemp flower and smokable hemp products in Tennessee at retail. 
The state doesn't require a license to sell CBD products with less than 0.3% THC at retail. Under the new state law (SB 378), hemp-derived cannabinoid products must be properly packaged (child-resistant packaging) and undergo lab testing.
Tennessee legalized hemp under the 2014 Farm Bill and allows hemp farming under its pilot program.
The state enacted Public Chapter 916, which removes industrial hemp from the definition of marijuana. Tennessee's law defines the term "industrial hemp" as:
"The plant Cannabis sativa L. and any part of such plant, whether growing or not, with a delta-9 tetrahydrocannabinol concentration of not more than 0.3 percent on a dry weight basis [1]."
Tennessee retailers have been selling smokable CBD flower for a couple of years. According to the state Department of Agriculture, individuals don't need a license to sell hemp flower or oil, as the Department does not issue licenses for the sale of processed hemp products, but only rooted hemp or growing hemp [2]. 
Why Mr. Hemp Flower?
Mr. Hemp Flower is a brand known for its quality — we set and maintain high standards by collaborating with a select group of vetted farmers and creating top-shelf hemp flower products. 
Our customers leave daily 5-star reviews both on Google and our website. To provide fresh hemp smokable products, we weed out all of the bad flower — and believe us, there is a ton of lousy flower out there. Once the selection process is done, we are 100% confident the products we create are the best on the market.  
If you'd like to become a partner with a brand like Mr. Hemp Flower and unlock our collection of tested, legal hemp flower, reach out. 
How to Make Your Wholesale Order? 
Have questions? Want to make your wholesale order? Here is how to get in touch:
Give us a call

—

we'd love to hear from you. We are here to answer all of your questions and help you fill in your order. 

Fill out the form below

—

if you know which products you want delivered and want to make an order, fill out the form below.

Fill out our wholesale price quote form — have a specific product in mind? Fill out the form with the product and its quantity, send the form to [email protected], and we'll get back to you with a price quote within 24 hours.  
FAQ Wholesale Hemp Flower Tennessee