Is CBD hemp flower legal in Alabama? Despite the state's hostility towards adult-use cannabis, the Cotton State's hemp laws are somewhat promising.
Current hemp Alabama laws allow the cultivation, distribution, and sale of hemp and hemp-derived products in the state. 
Last Update: August 3, 2023
Article Summary
CBD hemp flower and smokable hemp products are legal but unregulated in Alabama.
Hemp-derived CBD products are allowed for sale in this state, even in pharmacies, as dietary supplements.
Alabama restricts the sale of CBD food products as per the FDA's guidelines.
Individuals interested in growing or processing hemp must obtain a license from the state's Department of Agriculture and Industries.
Is Hemp Flower Legal in Alabama? 
Yes, CBD hemp flower with less than 0.3% THC is legal in Alabama. 
State law doesn't explicitly prohibit or regulate the sale and distribution of smokable hemp.
You can order hemp flower online as long as it contains less than 0.3% THC by dry weight. It's best to avoid smoking hemp in public because it resembles marijuana, which is prohibited in Alabama.
A new bill (SB 225), passed in 2019, removed hemp from the state controlled substances act and allowed lawful production, distribution, and sale of hemp-derived CBD products in state pharmacies.
It's illegal to grow hemp in your backyard or home. You need a Grower License issued by the Alabama Department of Agriculture and Industries to lawfully grow and cultivate the hemp plant.
Under current law, hemp is defined as:
"The plant Cannabis sativa L. and any part of that plant, including the seeds thereof and all derivatives, extracts, cannabinoids, isomers, acids, salts, and salts of isomers, cultivated or possessed by a licensed grower or otherwise in accordance with the state's USDA-approved regulatory plan, whether growing or not, with a delta-9 tetrahydrocannabinol concentration of not more than 0.3 percent on a dry weight basis [1]." 
Both hemp and marijuana are different varieties of the cannabis plant. Hemp contains 0.3% THC or less and is non-psychoactive. In other words, hemp won't get you high. 
A Short Overview of Alabama Hemp/CBD Laws 
2019: Farm Bill Plan
In May 2019, Alabama state lawmakers passed SB 255. The bill delegates the development of a plan to regulate the commercial production of hemp in Alabama under the 208 Farm Bill to the Alabama Department of Agriculture and Industries (ADAI) [1].
2016: Leni's Law; The Alabama Industrial Hemp Research Program
In 2016, the Alabama state legislature passed Leni's law (HB 61), which expanded the allowed use of CBD to a couple more conditions.
The law also allowed patients to acquire CBD without being enrolled in the University of Alabama at Birmington (UAB) study program [2].
The same year, state legislature administered the Alabama Industrial Hemp Research Program Act.
2014: Carly's Law
In 2014, Alabama passed a restrictive cannabidiol (CBD) law (SB 174) called 'Carly's Law.' The law allowed possession and use of CBD for a debilitating epileptic condition only if unrolled under the UAB study program [3].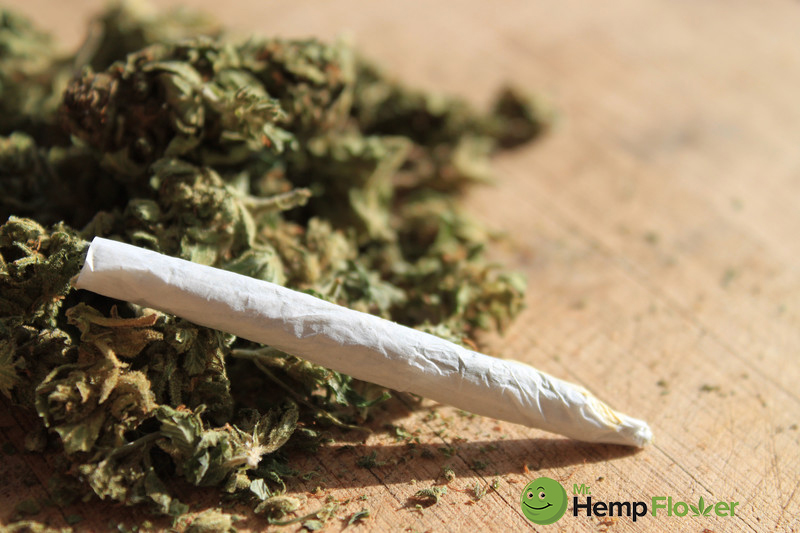 Is CBD Legal in Alabama?
Yes, CBD products derived from hemp with a THC concentration of no more than 0.3% by weight are legal in Alabama. 
Under SB 225, pharmacies in Alabama got permission to sell hemp-derived CBD dietary supplements.
Alabama's CBD product regulations remain pretty vague. While there are no limitations or age requirements regarding the possession and sale of hemp-derived CBD products, state officials have warned against selling CBD food products as per the FDA's requirements. 
Alabama took a leap in the process of medical marijuana legalization. In June 2019, Gov. Kay Ivey signed SB 236 into law, a bill to set up a medical marijuana commission to study medical marijuana issue in Alabama [4].
This bill is one step closer to Alabama potentially legalizing medical marijuana by 2020. The bill also extends Carly's Law, allowing epilepsy patients to access CBD oil [4].
Things to Know When Purchasing Hemp in Alabama
It's important to know a couple of things when purchasing hemp flower in Alabama. 
Reliable Sellers
It's crucial to buy your hemp flower from reliable sellers. Always ask for third-party lab results and other qualifications of the producers of the hemp flower.
You need to be certain you are buying hemp flower with less than 0.3% THC because higher THC content makes your CBD flower marijuana, which is illegal in Alabama. 
Buy Online: Alabama Hemp for Sale
Mr. Hemp Flower delivers your CBD hemp flower straight to your door. Some of our best strains, like Special Sauce, are 100% pesticide-free and non-GMO.
We provide third-party test results on our website and a notice to law enforcement that the shipment is hemp with less than 0.3% THC. 
FAQ on Hemp Flower Alabama State Laws: