Is hemp flower legal in Alabama? It may come as a surprise to some—given the state's hostility towards marijuana in the past—but the Cotton State is going pretty strong regarding hemp laws.
Current hemp flower Alabama laws allow the cultivation, distribution, and selling of hemp and hemp-derived products in the state. 
CBD Hemp Flower Laws in Alabama
Alabama is one of the most hemp-friendly states in the U.S. right now. In Alabama, industrial hemp is an agricultural commodity, while hemp products—including hemp flower—are legal to produce, distribute, and sell. 
Growing hemp in your backyard is not permitted. You need a license that is under Alabama's USDA-approved regulatory plan to grow hemp. All applicants need to pay a certain fee to get a permit. 
The hemp plant hasn't been grown in Alabama since 1937, the year when cannabis was criminalized. Although 2018 was not a successful growing year for the state—no hemp was grown last year—this year, things are more than promising. 
The current Alabama hemp law, allows legal cultivation, production, and distribution of hemp. According to the current law, hemp is defined as,
"The plant Cannabis sativa L. and any part of that plant, including the seeds thereof and all derivatives, extracts, cannabinoids, isomers, acids, salts, and salts of isomers, cultivated or possessed by a licensed grower or otherwise in accordance with the state's USDA-approved regulatory plan, whether growing or not, with a delta-9 tetrahydrocannabinol concentration of not more than 0.3 percent on a dry weight basis." [1]
In March 2019, the state Department of Agriculture and Industries granted 180 licenses to applicants. The state also received and approved 70 applications from candidates interested in having hemp processing operations. By late summer of 2019, Alabama is expected to have its first legal hemp crop. 
Both hemp and marijuana are different varieties of the cannabis plant. Hemp contains 0.3% THC or less and is non-psychoactive. To put it in other words, hemp won't get you high. 
In April 2019, Alabama passed a new law that allows pharmacies to offer CBD dietary supplements, after permitting retailers to sell hemp CBD a while ago. That being said, CBD extracted from marijuana is not legal in this state. [1]
Alabama took a leap in the process of medical marijuana legalization. In June 2019, Gov. Kay Ivey signed SB 236 into law, a bill to set up a medical marijuana commission to study medical marijuana issue in Alabama. This bill is one step closer to Alabama potentially legalizing medical marijuana by 2020. The bill also extends Carly's Law, allowing epilepsy patients to access CBD oil.  [2]
Short Overview of Alabama Hemp/CBD Laws 
2019
—
Farm Bill Plan
In May 2019, Alabama state lawmakers passed SB 255. The bill delegates the development of a plan to regulate the commercial production of hemp in Alabama under the 208 Farm Bill to the Alabama Department of Agriculture and Industries (ADAI). The process has already begun as the state has issued hemp farming licenses. [3]
2016
—
Leni's Law; The Alabama Industrial Hemp Research Program
In 2016, the Alabama state legislature passed Leni's law (HB 61), which expanded the allowed use of CBD to a couple more conditions. The law also allowed patients to acquire CBD without being enrolled in the (the University of Alabama at Birmington) UAB study program. [4]
The same year, state legislature administered the Alabama Industrial Hemp Research Program Act. [5]
2014
—
Carly's Law
In 2014, Alabama passed a restrictive cannabidiol (CBD) law (SB 174) called 'Carl's Law.' The law allowed possession and use of CBD for a debilitating epileptic condition only if unrolled under the UAB study program. [6]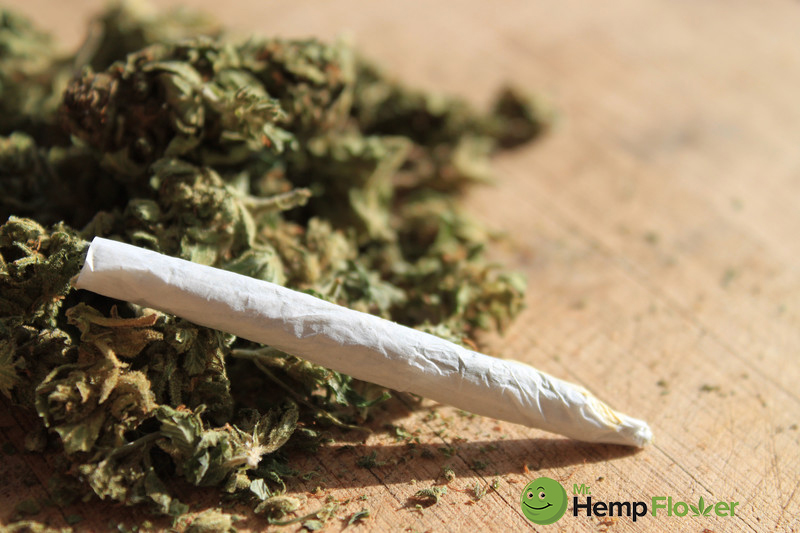 What Current State Hemp Laws Mean for Consumers?
Although the current laws are in favor of hemp farming and research, we are still talking about Alabama's pilot program. As expected, this first year is going to be trial and error for both farmers and law officials, so we are only left to see how things are going to unfold. Alabama authorities are set to hold a close view of the process and check which hemp varieties are doing better. 
Can you legally buy CBD in Alabama?
After the passage of the 2018 Farm Bill, Steve Marshall, the Alabama Attorney General issued a notice which stated that
"CBD derived from industrial hemp with a THC concentration of not more than 0.3% on a dry weight basis, can be legally produced, sold, and possessed in the state of Alabama." [7]
According to this statement, there are no direct limitations regarding possession and sale of hemp CBD products in Alabama. So, as long as they contain less than 0.3% THC on a dry weight basis, CBD products are legal to use. 
Things to Know When Purchasing Hemp in Alabama
Hemp farming in Alabama is still in its pilot and needs further regulation. That being said, there are no explicit laws that regulate the production of CBD hemp products, including hemp flower, so it is important to know a couple of things when purchasing hemp flower in Alabama. 
Reliable Sellers
It is crucial to buy your hemp flower from reliable sellers. Always ask for third-party lab results and other qualifications of the producers of the hemp flower. You need to be certain you are buying hemp flower with less than 0.3% THC because higher THC content makes your CBD flower marijuana, which is illegal in Alabama. 
Buy Online: Alabama Hemp for Sale
Due to regulations still not being in place in Alabama, buying your hemp flower online may be a better choice. The hemp flower resembles marijuana and law enforcement is not as familiar with the differences. 
MrHempFlower.com delivers your high CBD flower straight to your door. Some of our best strains include Special Sauce and Sour Space Candy, 100% pesticide-free and non-GMO. We provide third-party test results on our website and notice to law enforcement regarding the legality of hemp flower. 
FAQ on Hemp Flower Alabama State Laws: