Can you legally buy CBD flower in Arkansas? Hemp is a commodity in this state, but there are some restrictions you need to know before you order your product of choice.
Let's take a look at the current status of hemp flower in "The Natural State". 
Last Update: June 8, 2023
Article Summary
You can legally buy smokable hemp flower with less than 0.3% THC in Arkansas.
Hemp flower is legal under state and federal law. Arkansas passed a new bill in April 2023 (SB 358), which allows the sale of smokable hemp products only by individuals licensed by the state's tobacco control board.

Hemp flower grown and cultivated in Arkansas cannot be sold directly to consumers. It must first be processed by licensed processors into hemp-derived products, such as CBD oil with less than 0.3% THC​​.

CBD is legal in Arkansas and can be used in edibles as long as the THC levels don't exceed 0.3%.
Is Hemp Flower Legal in Arkansas?
Yes, hemp flower with less than 0.3% by dry weight is legal in Arkansas.
The state passed the Arkansas Industrial Hemp Act in 2017, legalizing the use of hemp and hemp-derived products for commercial purposes. Under the law, hemp is defined as:
"all parts and varieties of the plant Cannabis sativa, cultivated or possessed by a licensed grower, whether growing or not, that contain a tetrahydrocannabinol concentration [THC] of no more than" 0.3%. [1] 
With that said, dried hemp flower grown and cultivated in Arkansas cannot be sold as a product to consumers directly. 
Although hemp flower is legal in Arkansas, individuals who are not licensed (such as farmers) are not allowed to sell it directly to retailers and consumers — but only to licensed processors. 
Licensed processors must create hemp-derived products, such as CBD oil or hemp pre-rolls with less than 0.3% THC, from the hemp flower, and then offer it to consumers. 
The Arkansas State Plant Board (ASPB) is overseeing the state hemp program, and according to their rules, only licensed individuals can distribute or market raw hemp flower. 
According to the state Department of Agriculture, only "publicly marketable products, are allowed for sale in this state, as long as they comply with the following descriptions: 
The product does not include any living plants, viable seeds, leaf materials, floral materials, or decarboxylated delta-9-THC content above 0.3 percent; and does include, without limitation, the following products: bare stalks, bast fiber, hurd extracts, nonviable roots, nonviable seeds, seed oil, and plant extracts (excluding products containing decarboxylated delta-9-THC content above 0.3 percent). 

The product is CBD that was derived from industrial hemp, as defined in the regulation; or

The product is CBD that is approved as a prescription medication by the United States Food and Drug Administration."
Is CBD Oil Legal in Arkansas?
CBD oil and other hemp-derived products are also legal in Arkansas.
The state gave a green light on both hemp research and commercialization of hemp with the 2017 Industrial Hemp Act. Arkansas decriminalized hemp-derived cannabidiol with less than 0.3% THC, excluding it from the definition of marijuana [2].
The Act defines hemp product: as a "product made from industrial hemp, including without limitation: [1]
Certified seed for cultivation if the seeds originate from industrial hemp

Cloth

Fiber

Food

Fuel
Paint

Paper

Particleboard

Plastics; and 

Seed, seed meal, and seed oil for consumption."
It is completely legal to buy CBD oil and CBD-infused products in Arkansas as long as they contain less than 0.3% THC. 
Things You Should Know Before Buying Hemp Flower in Arkansas
Arkansas is one of the hemp-friendly states and hemp products are ales of hemp flower and CBD products in the state have not been regulated yet. So, many people decide to purchase their hemp flower online. 
If you are looking for high CBD flower strains, we recommend Special Sauce. Mr. Hemp Flower is your reliable source of organically grown, 100% pesticide-free hemp flower with less than 0.3% THC. 
In your hemp flower package, we include third-party lab results to prove the THC and CBD content of the product as well as a notice to law enforcement.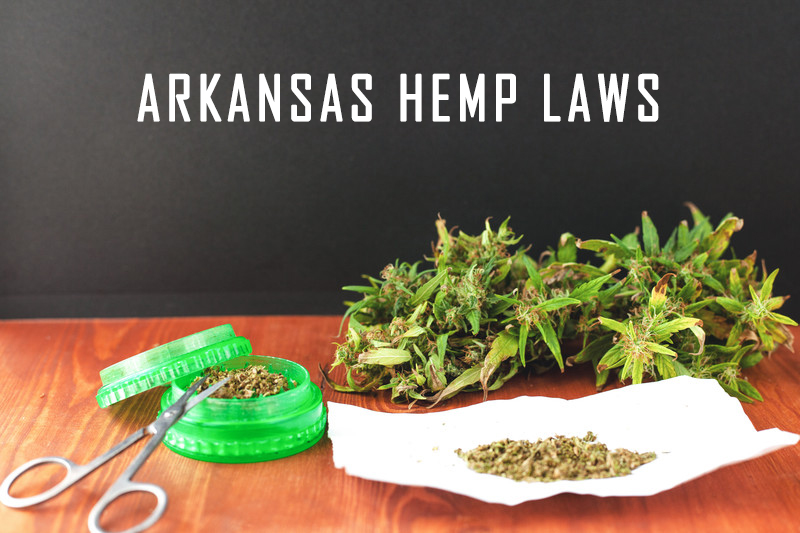 Here are a few things to consider when buying your hemp flower:
3rd Party Lab Results
Regardless if you are buying CBD oil or hemp flower, the products should be tested by a third-party lab. Always look for sellers that use hemp from licensed suppliers and have their products' test results available at all times. Try to avoid going for the cheapest suppliers that don't have proof of the validity of their products.  
Organically Grown Hemp 
Many people avoid buying hemp CBD products and instead go for hemp flower as the purest and most natural source of CBD. Organic hemp flower is one of the safest ways of getting higher CBD levels in a product, because it has not been processed.
Medical Marijuana is Legal in Arkansas
The state approved the Arkansas Medical Marijuana Amendment in 2016, but the first medical marijuana dispensary was opened in May 2019. Adults 21 and older diagnosed with a medical condition approved by the state are allowed to purchase medical cannabis. Individuals eligible for medical marijuana card need a written recommendation from a physician to apply for a card. 
So fat, the state has had a strong start with medical marijuana selling more than 100 pounds from only two dispensaries. During the first few weeks the sales have been restricted to dry flower only, but now the dispensaries are adding more products, including edibles, vape cartridges, and concentrates. 
Arkansas Industrial Hemp Program 
The Arkansas Agriculture Department has licensed 80 hemp farmers to grow hemp. The Department has also granted 18 processor licenses to extract cannabidiol (CBD) from hemp. Farmers have already begun growing hemp under the state's Industrial Hemp Research Pilot Program. 
The adoption of the program has been prolonged for many months after the General Assembly approved it in 2017 under the 2014 Farm Bill. The reason for the delay was concerns of Gov. Hutchinson who eventually signed the proposed rules and regulations.
A person interested in growing hemp in Arkansas must obtain an industrial hemp grower license. Regarding sales of hemp, the law permits
"an industrial hemp grower license holder who has planted and grown industrial hemp in this state may sell the industrial hemp to a person engaged in agribusiness or other manufacturing for the purpose of research, processing, or manufacturing that industrial hemp into hemp products." [1]
Under the current law, the State Plant Board is allowed to adopt rules for the industrial hemp research program and to issue licenses to qualified growers. The State Plant Board may develop rules for hemp testing, promote research and development regarding hemp and commercial markets for Arkansas hemp and hemp products. 
The Board also may oversee and analyze both growth of industrial hemp for research purposes, as well as the production of industrial hemp "suitable for various commercial hemp products."
The Issue With Smokable Flower
Some states have legalized hemp for commercial purposes, but have banned the use of smokable flower. As of the writing of this article, that has not happened in Arkansas and many hope it won't. 
The problem with hemp flower comes from its resemblance to marijuana. Although CBD flower contains less than 0.3% THC, it looks and smells like marijuana, which is the psychotropic cannabis plant. 
The resemblance is confusing to law enforcement officials because they are unsure if they have caught a person with a jar of hemp buds or marijuana. Testing each package of hemp flower will be overwhelming for the system, so it will be better to either fully legalize cannabis or ban hemp flower—a step that some states have decided to take. 
Outlawing hemp flower in certain states disappointed many people, especially those in need of a natural way to alleviate pain, anxiety, depression, and other ailments. 
Although the industry is booming, it can be hard to find an affordable and reliable source of CBD oil and other CBD- infused products. With hemp flower, people were getting an organic remedy in an affordable way, without wondering if their product truly contains CBD.  
FAQ on Hemp Flower Arkansas State Laws