This is the official strain review for the Bubba Remedy CBD hemp flower strain. It's designed to help you discover more about this strain and decide if it's right for you.
We'll first go over the general characteristics and profile of this strain. Then, we'll get into deeper detail on Bubba Remedy's genetics, terpenes, and potency.
Be sure to read this review until the end to get Mr. Hemp Flower's overall review and best-recommended uses for Bubba Remedy.
Bubba Remedy Hemp Flower
Bubba Remedy exhibits an exceptional terpene profile and is a unique hemp hybrid cross with generous amounts of THC content, under the legal limit.
The buds of this strain are typically round to speer-shaped. Our most recent batch was processed and cured particularly well, resulting in magnificent quality, aroma, and bag appeal.
This strain has a forest green aesthetic and sometimes the calyxes have a purplish tinge. The dense flower structure is covered in a massive amount of crystallized trichomes.
The Bubba Remedy CBD strain has a lovely floral, fresh rainforest scent to it out of the bag and a classic skunk-like earthy hemp taste when smoked.
Its high potency, generous THC level, and a broad array of terpenes make this strain a pick for those seeking a powerful effect and adequate relief alongside great flavor.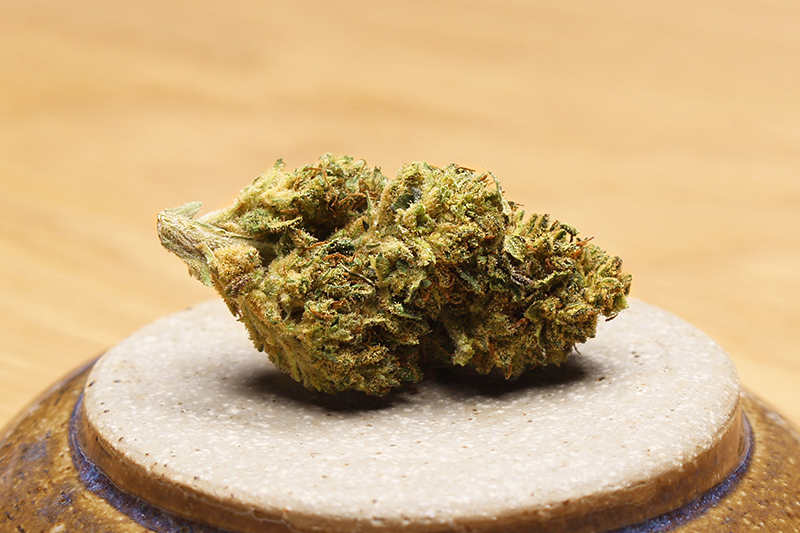 Genetics
Bubba Kush x Remedy
The Bubba Remedy CBD flower strain is a cross between the two well-loved strains, Bubba Kush and Remedy.
Click here to enlarge lab report 
The Kush family genetics give this strain higher THC levels (< .3%) for a hemp hybrid, which contributes to the overall effect.
Remedy, a high-CBD hemp hybrid, influences this strain with its incredibly diverse terpene profile and high CBD potency.
The resulting strain, Bubba Remedy, is a unique blend of flavor, phytocannabinoid potency, and profile.
Terpene Profile
Terpenes are aromatic compounds naturally produced within hemp flower. In nature, they're used to signal to pollinators and predators and to protect the plants from the elements.
In humans, terpenes provide therapeutic benefits and effects. There are countless unique terpenes in hemp each with particular effects, aromas, and properties.
Understanding a strain's terpene profile can help you to predict its potential effects. Let's unpack Bubba Remedy's terpene profile.
· Total terpenes: 10.30 mg/g
· Secondary terpenes: Guaiol, Humulene, Limonene, Linalool, Myrcene, Ocimene
· Primary terpenes: Bisabolol, Pinene, Caryophyllene
Bisabolol
Bisabolol gives Bubba Remedy a floral, woodsy scent and possesses tremendous beneficial anti-inflammatory, antioxidant, antimicrobial, anti-fungal, and analgesic or pain-relieving properties.
Pinene
Bubba Remedy hemp flower is primarily highlighted by Pinene terpenes. They give it an earthy, pine aroma and fresh, green scent.
Pinene has properties that relieve issues related to mental fatigue and stress, is considered to have bronchodilatory, stimulatory, and antimicrobial properties.
Caryophyllene
Caryophyllene gives Bubba Remedy hemp flower a touch of spiciness and a tingly sensation on the lips when smoked. This terpene has powerful anti-inflammatory analgesic properties.
If you've ever enjoyed fresh black peppercorn than you've interacted directly with Caryophyllene terpenes.
Secondary Phytocannabinoids
Bubba Remedy has an extraordinarily rich terpene profile. It primarily produces high concentrations of Pinene, but it also contains a plethora of important terpenes such as Humulene, Limonene, and Linalool.
The large array of terpenes in Bubba Remedy's profile contributes to the overall holistic synergistic mechanism with hemp flower known as the entourage effect.
Phytocannabinoid Profile
Phytocannabinoids are the active compounds in hemp that gives its flower beneficial properties. Cannabidiol (CBD) is the primary phytocannabinoid produced in hemp
· Total phytocannabinoids: 17.40%
· Total CBD: 14.72%
· Total secondary phytocannabinoids: 2.68%
Bubba Remedy CBD hemp flower contains nearly 15% total CBD and comes in just under the limit at 2.68% additional secondary phytocannabinoids, primarily THC.
This strain exhibits above-average potency, contains a generous amount of THC, and possesses an extraordinarily rich and diverse terpene profile.
Therefore, its profile leads us to predict that this strain has a high potency and effect. However, each individual responds differently to phytocannabinoids according to a variety of factors.
Best Uses
This strain is best used for relieving issues related to stress, mood, anxiety, and also headaches, migraines, and similar types of aches or pains.
Bubba Remedy is a great choice for anyone seeking relief from the effects of daily stress. It has powerful, naturally calming effects and boosts mood.
Pick this strain if you're seeking to manage issues such as mental stress and inflammation related pain and discomfort.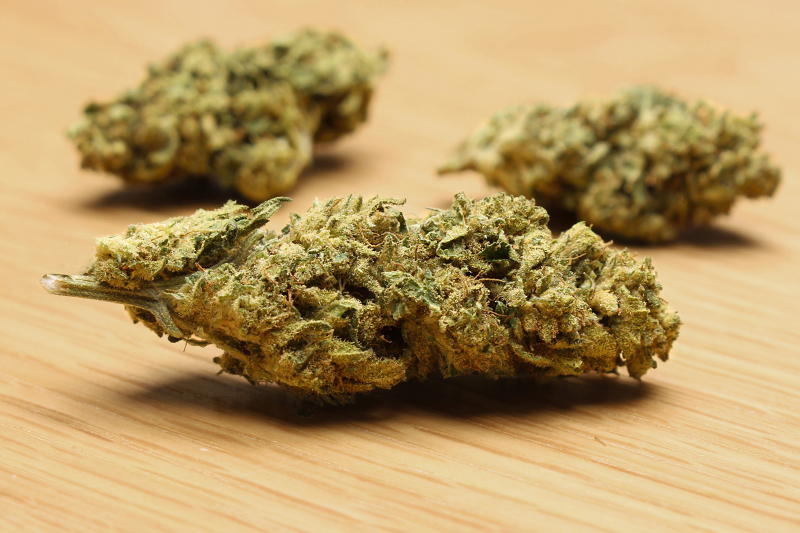 Overall Rating 5/5
Bubba Remedy gets 5 for 5 from Mr. Hemp Flower for being an overall shining example of a high-quality top-shelf CBD strain.
We love how rich it is in a diverse array of uplifting and relieving terpenes, and that it has a considerable amount of THC content. Although it's only in trace amounts, THC contributes to the overall entourage effect and helps to reduce pain perceptions.
We also love how well this hemp batch was cultivated and processed. It's retained a magnificent flavor, aroma, and structure making this strain great for rolling joints.
Bubba Remedy Review Highlights
Budda Remedy
Hands down one of the best tasting CBD Hemp flower I've had. I got fruity notes with taste and smoke
. Most definitely will be a returning shopper
100%
This is perfect after a long workday.
Bubba Remedy Strain Review – Shop Hemp Flower
Thanks for reading the official Bubba Remedy CBD strain hemp flower review. We hope this helps you in your strain shopping decisions.
Click here to browse our Bubba Remedy hemp flower options including special deals on pre-roll bundles.
Didn't find what you were looking for in this strain? Read our other strain reviews and find the right hemp flower for your needs.
If you've found this content helpful, please consider sharing it with others that you think could benefit from hemp flower in their lives.
Browse Our Hemp Flower Catalogue
Thanks for reading Mr. Hemp Flower's Bubba Remedy Strain Review! Be sure to share it with others that you think will find it helpful.
Click the links below to browse our extensive inventory of the freshest strains available from the nation's top hemp cultivators out of Oregon, California, and more.
Is It Legal To Use Hemp Flower?  
Is it legal to use CBD hemp flower? CBD Hemp is legal in the USA and not considered an illicit or controlled substance, and is federally regulated as an agricultural product. This is primarily because CBD-rich hemp flower only contains trace amounts of THC content, which is what separates hemp from cannabis by legal definitions.   
While hemp flower is considered legal in all USA states, laws may vary from state to state or region to region within the USA. Always check that you comply with local and state laws regarding hemp flower.    
Browse Our Hemp Flower Catalogue 
FAQs About Bubba Remedy
Is Bubby Remedy a daytime or nighttime smoke?
Bubba Remedy has a high potential potency and effect, but its profile isn't geared towards drowsiness and sedation. Rather, it has a stimulatory, mentally relieving effect that makes this strain a great choice for daytime relief.
Will Bubby Remedy get you high?
Bubba Remedy CBD flower won't get you high, because it contains less than .3% THC, the primary psychoactive component in cannabis.
Is it legal to smoke hemp flower?
Hemp flower in general is federally legal in the United States as long as it contains less than the legal THC content limit of .3% by volume. Always consult with local and state hemp policies and act under the law.