This Suzy Q Strain Review covers the Suzy Q hemp strain. You'll get everything you need to know about Suzy Q hemp including cannabinoid and terpene profiles, best recommendations, genetic lineage, and general information.  
We'll also give you Mr. Hemp Flower's overall rating of Suzy Q in the Suzy Q Strain Review and answers to the most commonly asked questions about CBD Hemp flower. Let's get started!    
Suzy Q Strain Review
Suzy Q hemp is a sativa dominant hemp hybrid with an earthy-green, pungent-spiced aroma reminiscent of the OG Kush family.
Among the hemp community, Suzy Q is revered for producing consistently high amounts of cannabidiol (CBD) and terpene content. Similar to CBD strains such as AC/DC, Harlequin, or Cannatonic, Suzy Q is an iconic and well-respected high-CBD strain.
Suzy Q hemp flowers have a beautiful bud structure and are considered a moderately dense CBD bud with a typical spade-like shape. It's bag appeal and color expression feature mixed shades of light and dark green intertwined with an abundance of orange and red hairs.
The most commonly reported effects for Suzy Q CBD flower include improvements to individual perceptions of pain and inflammation, and also improvements in perceived symptoms related to stress and restlessness.  
Genetics  
The genetic lineage of Suzy Q is a mystery as the breeder, Burning Bush Nurseries, has taken a vow of secrecy in regards to their proprietary intellectual property.
Click here to enlarge lab report 
In speculative theory, Suzy Q may be derived from crossing certain Kush varieties with various or multiple high-CBD strains
Although Suzy Q's genetic lineage is largely unknown, we can still make an educated prediction as to its potential effects based on phytocannabinoid and terpene expression.
Let's first unpack the chemical profile of Suzy Q, and in the next section, we will answer the most frequently asked questions on CBD hemp flower.
Suzy Q Terpene profile
The Suzy Q strain terpene profile is incredibly abundant and diverse relative to similar strains. This high-CBD strain of hemp primarily expresses Caryophyllene, Humulene, and Pinene terpenes.
· Caryophyllene 2.8 mg/g .28%
· Humulene 1.8 mg/g .18%
· Pinene 1.7 mg/g .17%
Caryophyllene
Caryophyllene gives hemp a spice-like peppery aroma and flavor. It's known to have anti-inflammatory and analgesic properties.
Reflectively, Suzy Q is commonly reported by users to improve perceptions of inflammation-related pain.
Humulene
Humulene gives Suzy Q hemp much of its earthy and dry wood-
esque aromatic notes and flavors. This particular terpene is commonly recognized in the smell of aging wood as well as hops, and subsequently beer.
Humulene is known to have antimicrobial properties and may be a vital component required to activate the synergistic phenomenon known as the entourage effect.
Studies exploring how the body rapidly distributes Humulene indicate the compound may play an important roll in pharmacokinetics – the study of how the body processes plant compounds, drugs, and pharmaceuticals.
Pinene
Pinene gives hemp flower its green earthy aroma reminiscent of fresh cut herbs or a pine forest. It's commonly found in other aromatic herbs and botanicals as well.
The terpene is known to have beneficial effects upon respiratory processes, as well as a naturally calming and focused mindfulness effect on the brain.
Phytocannabinoid Profile  
18.8% total cannabidiol (CBD)
Phytocannabinoids are the active compounds found naturally in hemp flower that produce its beneficial effects. Suzy Q is a CBD-rich hemp strain bred to produce higher than average cannabidiol (CBD) content.
Generally, Suzy Q expresses between 15%-25% CBD content and 2%-3% secondary phytocannabinoids. Our most recent inventory of Suzy Q hemp tests at nearly 19% CBD content.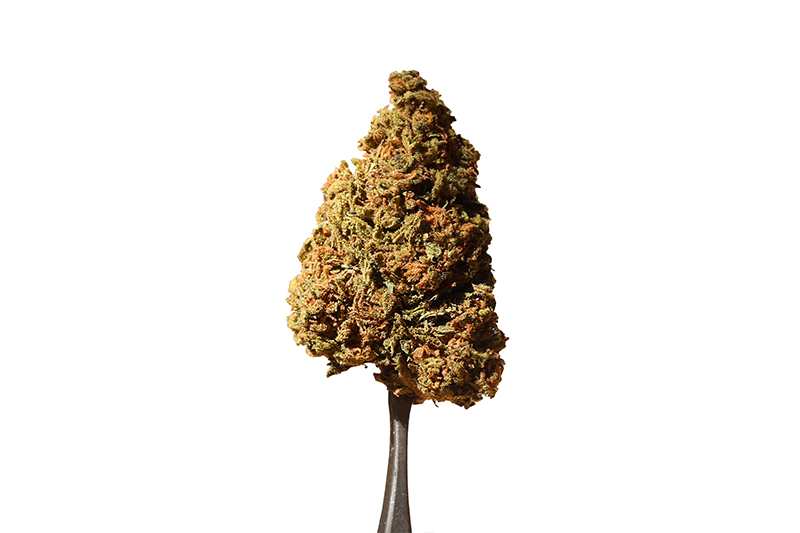 Best Uses
CBD's beneficial properties make hemp flower a great remedy for the stresses of everyday modern life.
Given this strain's particularly high CBD content and terpene profile, it's best used during evening or night to achieve full-
body relaxation, mental rest or clarity, and relief from issues related to stress and inflammation-related pain.
Pro tip: Use CBD-rich Suzy Q hemp to improve mindfulness and help you get into a meditative state. Then, use the breath to increase oxygen in the body and improve the benefits of hemp.
Overall Rating- 5/5
This iconic strain is what CBD-rich hemp is all about. Its diverse and powerful therapeutic benefits have moved medical marijuana and hemp advocates to hold Suzy Q hemp up as one of their most beloved strains.
Mr. HempFlower gives Suzy Q an overall 5/5 rating for aroma, flavor, appearance, effects, and reviews.
· Beautiful buds and structure
· Rich in phytocannabinoids and terpenes
· Powerful anti-inflammatory analgesic properties
· Tasty, fresh and flavorful aromatics
· Moderately easy to grow, lowering retail and production cost
REVIEW HIGHLIGHTS
GREAT BUD!
Bought a small amount at first. Right after my first bowl, I ordered 14 grams. Anxiety killer and very relaxing!!!
A lovely strain for relaxation and stress relief. Thank you Mr. Hempflower for making this gem available to us all. I will definitely be back. Take care!
Mr. Hemp Flower's Suzy Q Options
Mr. Hemp Flower has Suzy Q pre-rolls and keeps a large inventory of freshly stocked CBD buds.
Not only do we offer individual and bundled pre-rolled joints and pre-rolled blunts, but we also have wholesale options available with huge savings value.
You can get anything from one gram to one pound of Suzy Q hemp flower to stock your home supply or retail shelves because Mr. Hemp Flower is for everyone.
Shop CBD Hemp Flower Online
Click to browse our extensive inventory of high-quality hemp flower including top-selling strains from the USA's best hemp cultivators.
Thanks for reading our Suzy Q strain review! Be sure to share this article with friends you think could benefit from a bit of Suzy Q in their lives.
Check out our other strain reviews here and be sure to stay connected with Mr. HempFlower for all your hemp flower needs!
Is It Legal To Use Hemp Flower?  
Is it legal to use CBD hemp flower? CBD Hemp is legal in the USA and not considered an illicit or controlled substance, and is federally regulated as an agricultural product. This is primarily because CBD-rich hemp flower only contains trace amounts of THC content, which is what separates hemp from cannabis by legal definitions.   
While hemp flower is considered legal in all USA states, laws may vary from state to state or region to region within the USA. Always check that you comply with local and state laws regarding hemp flower.    
Browse Our Hemp Flower Catalogue 
FAQs About Suzy Q