Ohio is one of the latest states to legalize hemp in the U.S., and the public response has been incredible. Only two days after Governor DeWine signed Ohio state hemp bill into law, agriculture officials planted 100 baby hemp plants — in the backyard of the Ohio Department of Agriculture.
There is no doubt that Ohio welcomed hemp with open arms, but what comes next? Most importantly, does the new law also legalizes the possession and sale of hemp flower? Let's take a look at hemp flower Ohio state law.
Is Hemp Flower Legal in Ohio?
Yes, hemp flower is legal in Ohio. The state fully legalized hemp for commercial purposes by passing a bill that allows the cultivation of industrial hemp and manufacturing and sale of CBD products. Gov. Mike DeWine signed the bill in July 2019. 
Under the law, "hemp" means the plant Cannabis sativa L. and any part, including the seeds thereof and all derivatives, extracts, cannabinoids, isomers, acids, salts, and salts of isomers, whether growing or not, with a delta-9 tetrahydrocannabinol concentration of not more than three-tenths per cent on a dry weight basis. [1]
The new Ohio state hemp law requires the creation of a hemp program by the Ohio Department of Agriculture. Individuals need to obtain a license before enrolling in any activities involving hemp. The state is in the process of setting up a licensing structure for growers and processors.
Update March 9, 2020
Ohio is one of the first three states — together with Louisiana and New Jersey — to win approval for its hemp plan. [1]
Following the approval, the state farmers started applying for three-year permits to start growing hemp in Ohio in 2020. 
Individuals who want to grow hemp in Ohio need to obtain a license from the Ohio Department of Agriculture (ODA) — the application period ends May 1. 
The state also offers a processor license, and the DOA considers processing the "production and/or packaging or raw hemp flower for smokable hemp." [1]
When it comes to selling CBD and hemp products, the Department of Agriculture stated, "It is legal to sell CBD products in Ohio, manufactured either in or out of state. All products must be below the .3% THC limit and product labels must not contain inaccurate health claims. ODA will randomly test CBD products for safety and accurate labeling to protect Ohio consumers."
Where to Buy Hemp Flower in Ohio?
You can easily buy hemp flower online if you live in Ohio. The Buckeye State recently legalized hemp and is in the process of developing hemp markets and issuing licenses. So, if you are looking for organically-grown, high-CBD hemp flower of the highest quality, order online.
Ohio Hemp Flower for Sale 
MrHempFlower offers an organically-grown hemp flower with less than 0.3% THC. 
If you are looking for clean hemp flower grown in the U.S., check out our best strains with high CBDa content:
It is legal to ship small quantities of hemp across all 50 states. We deliver your order straight to your door within 3-5 days after purchase.
We include a lab analysis report and notice to law enforcement, which confirm you are getting a legal product — hemp flower with less than 0.3% THC. 
Our hemp and hemp smokables come from clean hemp grown on the best farms in Oregon, Colorado, and Washington State. All of our products are non-GMO and pesticide-free, as confirmed in product lab analysis reports done by an independent lab. 
We Work With Licensed U.S. Growers
We believe in hemp and hemp smokables. So, creating high-quality products is vital for us, especially in this largely unregulated industry. That's why we work with licensed farmers who have created some incredible strains over the years. Our growers have been in this industry for more than five years and help us deliver quality hemp flower to your home. 
Avoid Using Hemp Flower in Public 
Hemp is no longer considered a controlled substance in the U.S., and it is a legal, agricultural commodity in Ohio. But, you should still avoid smoking hemp flower in public. 
Hemp resembles marijuana, which is illegal in Ohio. If you get caught smoking hemp in public, law enforcement might think it's marijuana. Law enforcement doesn't have a field test to determine the difference between hemp and marijuana and will enforce marijuana laws on you.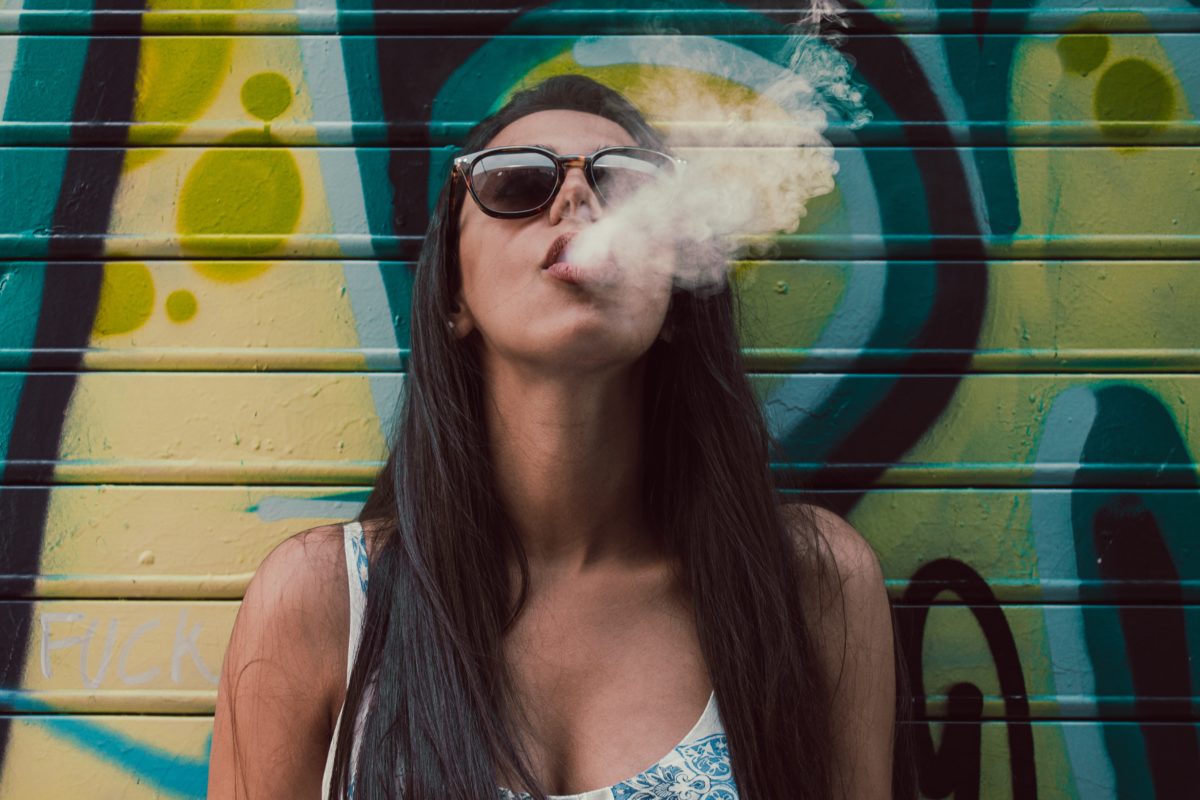 Ohio State Hemp Program 
The new Ohio hemp law took effect immediately, allowing hemp flower and hemp-derived CBD products to flow into the state. But, it might take a while until the Buckeye State individuals interested in growing or processing get approval. 
The law requires the Ohio Department of Agriculture to draft state rules and regulations and submit the official hemp program to the feds for approval. Growers, hemp processors, and research facilities will need a license to grow hemp in Ohio, and the licenses are not yet available. 
The Ohio Department of Agriculture is planning on issuing licenses within the six-month legal timeframe so that farmers will start planting by the spring of 2020. The state is not planning on limiting the number of licenses issued to individuals or business entities interested in cultivating or processing industrial hemp. [2]
Until then, the state officials will check products for unauthorized health claims and conditions that don't meet food safety guidelines. 
Is CBD Legal in Ohio?
Absolutely. Hemp CBD with less than 0.3% THC is fully legal in Ohio. The new state hemp law defines "cannabidiol" as the cannabidiol compound, containing a delta-9 tetrahydrocannabinol concentration of not more than three-tenths per cent, derived from hemp. [1]
The new law also defines "hemp product" as any product with less than 0.3% THC that is made from hemp, including:
Food intended for animal or human consumption
Any other product containing one or more cannabinoids derived from hemp, including cannabidiol.
The Ohio Department of Agriculture confirmed that it is legal to sell CBD products in Ohio by stating: "It is now legal to sell properly inspected CBD products in Ohio. The Ohio Department of Agriculture will be testing all CBD products for safety and accurate labeling to protect Ohio consumers." [2]
FAQs on Hemp Flower Ohio State Laws 
Best Selling Products