Michigan is one of the states that allow the cultivation and selling of industrial hemp, recreational cannabis, and medical marijuana at the same time. The Great Lake State put out rules and regulations regarding the production and sale of hemp to explore hemp as a viable crop.
Let's take a look at Michigan state law and whether smokable hemp flower is legal in this state. 
Is Hemp Flower Legal in Michigan?
Yes, hemp flower is legal to sell and buy in Michigan. The state passed the Michigan Industrial Hemp Research and Development Act in 2018, which legalized hemp for research purposes a month before the signing of the 2018 Farm Bill. 
Under the state law, 'industrial hemp' means the plant Cannabis sativa L., and any part of that plant, including the viable seeds of that plant and all derivatives, extracts, cannabinoids, isomers, acids, salts, and salts of isomers, whether growing or not, with a delta-9-tetrahydrocannabinol concentration of not more than 0.3% on a dry weight basis.
Under Michigan law, the definition of industrial hemp expands to "industrial hemp commodities and products and topical or ingestible animal and consumer products derived from the plant Cannabis sativa L. with a delta-9-tetrahydrocannabinol concentration of not more than 0.3% on a dry weight basis."[1]
Where to Buy Hemp Flower in Michigan
Hemp flower is legal in Michigan, but the state is still in the process of forming hemp markets. So, if hemp flower is not readily available in your area, or it's not of the best quality, order you hemp flower online. 
Michigan Hemp Flower for Sale
Ordering hemp flower from MrHempFlower means:
You'll get organically-grown hemp flower with less than 0.3% THC.
You'll consume hemp flower grown in the best farms in Oregon, Colorado, and Washington State.
Quick delivery, straight to your door.
Free shipping on orders over $100. 
Hemp flower grown by licensed farmers and tested by a third-party lab.
We include a lab analysis report and notice to law enforcement in all our packages.
Which Strain is Best for Me?
You indeed need a strain that contains higher levels of CBDa and a rich terpene profile. But, everything works better when used in moderation. Some users report that stronger hemp flower can make them anxious or sleepy. So it's for the best to shoot for the highest average CBDa content. 
We recommend you our best CBD flowers with more than 16% CBDa and an excellent terpene profile:
Hemp Flower by Licensed Farmers
Working with licensed farmers is a priority for us. You probably know that buying high-quality hemp flower grown by licensed farmers comes with a lot of advantages. Some of them include higher CBD levels, fantastic strains, great smell and flavor, and more. 
That's why we collaborate with licensed farmers who have more than five years of experience growing hemp. We work with farmers that cultivate crops in the best U.S. farms in Oregon, Washington State, and Colorado. 
Organically-Grown Hemp Flower
Hemp flower is usually consumed by smoking or vaping. So, when it comes to using hemp flower regularly, you shouldn't settle for less than organically-grown hemp flower. Our hemp is grown in clean soil, and all of our products have been tested as non-GMO and pesticide-free. Check out our lab reports to see the numbers. 
Avoid Smoking Hemp Flower in Public
Both hemp and marijuana for recreational use are legal in Michigan. So, many people are interested in knowing whether they can smoke their hemp in public. Well, here is the deal, smoking marijuana in public is not allowed in Michigan. Even if you are only using hemp, the plant resembles marijuana and will cause you some inconveniences. 
Michigan Pilot Program 2019  
The Michigan Hemp Act requires for everyone that wants to engage in the growing, processing, handling, brokering, or marketing of industrial hemp to obtain a license from the Michigan Department of Agriculture and Rural Development. [2]
So, in 2019, the state released their Industrial Hemp Pilot Program that allows farmers to plant hemp for the season under the 2014 Farm Bill. The state issued the following license applications: [3]
Hemp grower license

—

for those who want to plant, propagate, grow, cultivate, or harvest live hemp plants and viable plant seeds. 

Hemp processor/handler license

—

for those who want to sell industrial hemp. This license extends to those who want to

process

(convert raw industrial hemp into a marketable form),

handle

(process, store, or transport),

broker

(to engage or participate in the hemp market as a negotiator or intermediary between buyers and sellers), or

market

(promote or sell industrial hemp or an industrial hemp commodity or product) industrial hemp.
Is CBD Legal in Michigan?
Yes, CBD is legal in Michigan. Under the state law, all cannabinoids (except THC) and extracts with a delta-9-tetrahydrocannabinol concentration of not more than 0.3% are legal in Michigan. 
The Great Lake State also permits the selling of commodities, products, ingestibles, and consumer products with less than 0.3% THC. This means that CBD oil with less than 0.3% THC is legal in Michigan. 
But, not all CBD products are legal in this state. 
The Bureau of Marijuana Regulation (BMR) and the Michigan Dept. of Agriculture & Rural Development (MDARD) issued a joined statement regarding the use of cannabidiol (CBD) in the state. [4]
According to the statement issued on March 2019, in Michigan: 
CBD derived from marijuana will not be regulated as marijuana if the THC content is less than 0.3%.
Any hemp-derived product with more than 0.3% THC is considered and regulated like marijuana.
Hemp-derived CBD products fall under several categories.
Hemp-derived substances added to food or drinks, or marketed as dietary supplements must be first approved as Generally Regarded As Safe (GRAS) by the FDA. 
Because the FDA doesn't apply GRAS to hemp-derived CBD yet,

CBD in food, drinks, or CBD products marketed as dietary supplements are illegal in Michigan.
The only hemp-derived products considered GRAS are hulled hemp seeds, hemp seed protein, and hemp seed oil.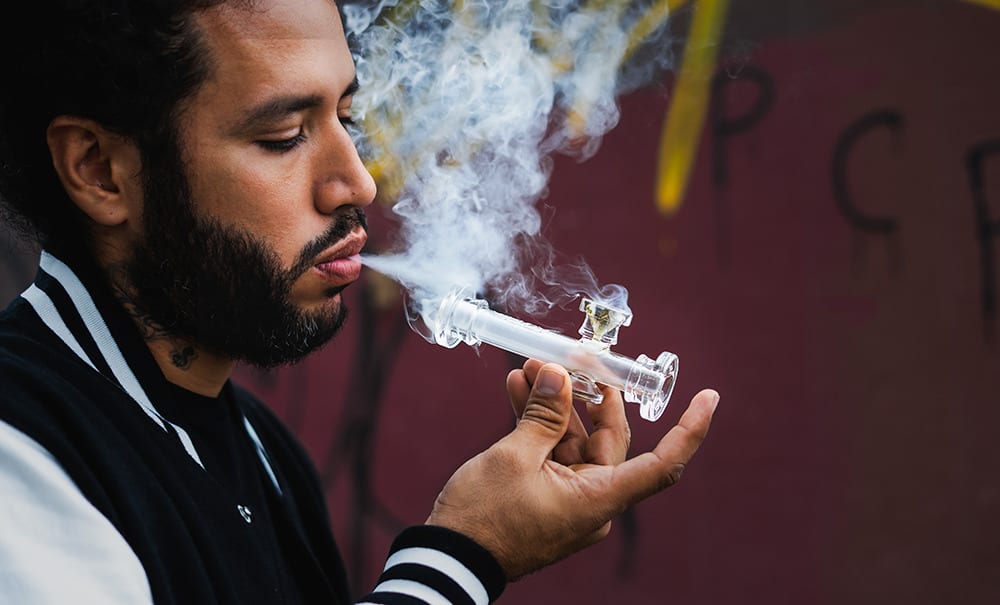 Marijuana is Legal in Michigan 
Michigan is the tenth U.S. state to legalize marijuana for recreational use. The state legalized marijuana in 2018 and allows possession of 2.5 ounces of marijuana for adults 21 and older. Also, adults may grow up to 12 marijuana plants and possess up to 10 ounces of marijuana. The state will open its first dispensaries for recreational cannabis in 2020. 
In 2008, the state legalized medical cannabis. Patients suffering from conditions such as cancer, arthritis, autism, chronic pain, and more, can register as medical marijuana patients and obtain medical cannabis. 
FAQ on Hemp Flower Michigan State Laws
Best Selling Products