Maine is the state to be for everyone who's into the benefits of hemp. The Pine Tree State allowed commercial cultivation of hemp as early as 2015 and is now opening up to indoor hemp growing.
Let's take a look at Maine state hemp law and where to buy hemp flower if you live in Maine.
Is Hemp Flower Legal in Maine?
Yes, smokable hemp flower with less than 0.3% THC is legal in Maine. The state legalized industrial hemp for commercial purposes as early as 2015. Although the state governor vetoed the bill, the state Legislature voted to override the veto and allow Maine farmers to grow hemp for commercial purposes. [1]
Because it has been a few years after the passing of the 2015 Act to Promote Industrial Hemp, to match existing changes, the state amended the definition of hemp. 
Under the current Maine law: 
"industrial hemp" means the plant Cannabis sativa L. and any part of that plant, including the seeds and all derivatives, extracts, cannabinoids, isomers, acids, salts, and salts of isomers, whether growing or not, with a delta-9-tetrahydrocannabinol concentration of not more than 0.3% on a dry weight basis and that is grown or possessed by a licensed grower. [2]
Only licensed individuals are allowed to plant, grow, harvest, possess, process, sell, and buy industrial hemp. Licensed farmers have to acquire seeds from a certified seed source before planting hemp.
Where to Buy Hemp Flower in Maine
You can buy smokable hemp flower in hemp flower shops in Maine. But, if going from store to store looking for quality hemp flower is not your thing, you can order you hemp flower online.
Maine Hemp Flower for Sale
Ordering hemp flower from MrHempFlower means:
You'll get your hemp flower package delivered to your door.
Expect a quick delivery within 3-5 days upon ordering.
If your order is over $100, shipping is on us.
Organically-grown hemp flower, with less than 0.3% THC.
Hemp flower grown by licensed farmers.
Hemp flower tested by an independent lab.
Lab analysis report and notice to law enforcement included in the package.
Which Strain is Best for Me?
You need a strain with higher levels of CBD and a rich terpene profile that won't make you anxious or sleepy. This is why we recommend our best CBD flowers with more than 16% CBDa and an excellent terpene profile:
Hemp Flower by Licensed Farmers
We collaborate with licensed farmers who have more than 5 years of experience in the industry. All of the hemp flower that you'll buy comes from the best U.S. farms in Oregon, Washington State, and Colorado. 
The growers that we collaborate with have created some fantastic hemp strains in the past, so it would be an understatement to say that they know their business. We are proud to say that quality people are working to produce our quality hemp. If you come across a seller that doesn't state the origin of their hemp flower, consider it a red flag.
Organic Hemp Flower
You want your hemp flower pure and we understand that. Hemp grown in clean soil is our priority.  All of our hemp flower and other products are non-GMO, pesticide-free, organically-grown. If you want to see it for yourself, check our lab analysis report. 
Avoid Carrying Hemp Flower in Public
Both hemp and marijuana for recreational use are legal in Maine. But, that doesn't mean you can smoke hemp flower in public spaces. Hemp resembles marijuana, and smoking it in public will cause you inconveniences. So, it is for the best to only use hemp flower in the privacy of your home. 
A Short Overview of Maine Hemp State Laws
2015—LD 4
In 2015, Maine Legislature passed an Act to Promote Industrial Hemp which legalized hemp for commercial purposes in this state. Governor LePage vetoed the bill, but the Legislature overrode the veto. [1]
In 2015, the state Legislature also passed LD 119, and Act to Allow for the Cultivation of Hemp in Maine. The bill removed the requirement for certain federal action individuals need to complete before getting a license for industrial hemp cultivation. [3]
2013—LD 525
This bill removed a variety of requirements for applicants that want to get an initial license to grow industrial hemp. [4]
2009—LD 1159
Maine passed the Act Relating to Industrial Hemp in 2009. This bill allows individuals to grow industrial hemp after getting a license issued by the Commissioner of Agriculture, Food and Rural Resources. Another requirement was that the individual gets a federal permit to grow industrial hemp. The bill was signed into law by Governor Baldacci on June 2009. [5]
Is CBD Legal in Maine?
Yes, CBD is legal in Maine. You can legally buy hemp-derived CBD products with less than 0.3% THC in Maine. 
In February 2019, Maine retailers and hemp farmers experienced a hurdle when state authorities ordered for the removal of all CBD products from stores. The concern was that cannabidiol (CBD) is still not a federally approved food additive. Products for vaping or smoking, such as hemp flower, were not affected. 
Less than three months after the CBD crackdown, Maine authorities changed the course of events. The state passed a new CBD food law which was signed by Governor Janet Mills in March. 
Under the new bill, food and food products containing hemp are not adulterated. Together with Colorado, Maine is one of the few states that have explicitly stated that hemp extracts are not considered a food adulterant under the state law. [2]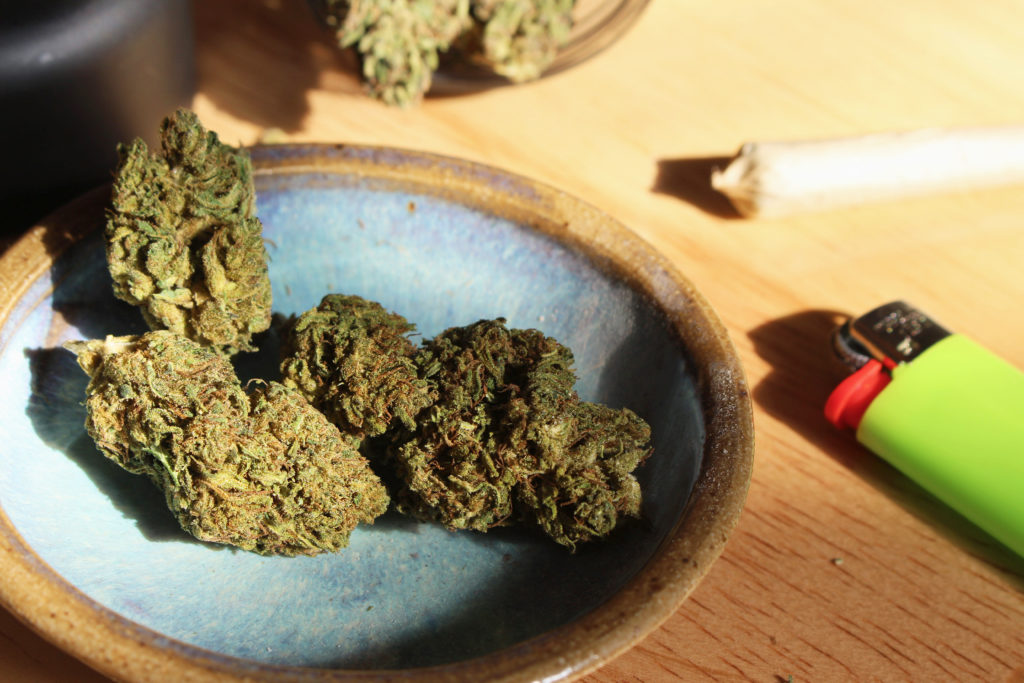 Marijuana is Legal in Maine
Maine legalized recreational marijuana on November 8th, 2016. The state allows adults 21 and older to possess two and a half ounces or less of marijuana. Adults also may cultivate up to three marijuana plants. [6]
Maine citizens can apply for marijuana business license by the end of 2019, as recently, the state legalized sales of recreational cannabis. 
FAQ on Hemp Flower Maine State Laws
Best Selling Products