When states started banning Delta-8 THC and similar cannabinoids, Florida went the opposite direction. The rise of Delta-10 THC filled Florida shops with exciting products that attract visitors who want to know more about this novel cannabinoid. Is D-10 legal in Florida? If so, where to buy pure and potent Delta-10 THC?
Is It Legal: Florida Delta-10 THC Laws
The short and simple answer is 
YES 
Delta-10 THC is LEGAL in Florida.
What Is Delta-10 THC? 
Delta-10 tetrahydrocannabinol (D-10 THC) is a hemp cannabinoid that naturally occurs in trace amounts in the hemp plant. Scientists have extensively researched only major cannabinoids like cannabidiol (CBD), Delta-9 THC, and cannabigerol (CBG), so we know very little about this minor compound. 
We don't have any evidence-based information on the effects of this compound. What users share with us is that D-10 THC produces a very mild, mellow, and relaxing "high." It's best described as the love child between Delta-8 THC and cannabinol (CBN) that produces an enjoyable "body high" and less "head high". 
Buy Delta-10 THC in Florida NOW
The Sunshine State has been one of the most upfront and lax with its hemp laws when Delta-8 hit the shelves. You can find various D-10 THC products sold around CBD shops, smoke shops, gas stations, and convenience stores in Florida. The key when choosing the right product is doing some background checks on the brand and its products.
As the newest cannabinoid on the block, D-10 THC is an unexplored substance that not every manufacturer has the knowledge and tools to create properly. Delta-10 THC is typically produced under special conditions and a lot of heat. Chemists reveal that the production process of this substance can create toxic side products that end up in the final extract. 
Therefore, knowing where your products come from is key to getting lab-tested, safe, and pure D-10 items. 
At Mr. Hemp Flower, we make sure you're savoring the very best hemp-derived cannabinoid products. We are an established brand that manufactures superior D-8 and D-10 products that you're buying directly from the maker. Buying directly from the company selling it is the best protection against fake cannabinoid products. 
Our team uses clean, tested hemp and focuses on creating potent, full spectrum CBD, CBG, Delta-8 THC, and now D-10 THC products. All products have been tested by a third-party lab and are displayed on each product page. Our brand gets raving reviews from customers who trust our quality and service. 
Continued, Is Delta-10 THC Legal in Florida? 
Hemp-derived Delta-10 THC is LEGAL in Florida. 
Florida doesn't explicitly prohibit the distribution and sale of D-10 THC. In fact, it was one of the first states to establish a legal framework for D-10's sister cannabinoid, Delta-8 THC. 
On Delta-8 THC, the Florida Department of Agriculture and Consumer Services released a statement declaring that "any hemp product intended for human or animal ingestion and inhalation" sold in Florida must comply with all status and rules. 
In the statement, they clarify that all hemp extract products must comply with all labeling rules and come with a Certificate of Analysis that shows the levels of total THC contained in the extract. Meaning the total THC content of the product (THCA x .8777 + THC Delta 9 = total THC) must not exceed 0.3%. 
Although this statement regards the sale and production of Delta-8 THC in the Sunshine State, the law legalizes all hemp-derived derivatives, extracts, cannabinoids, isomers, acids, salts, and salts of isomers. It also exempts hemp from the definition of marijuana and its Controlled Substances Act. To sum it up, D-10 products are legal in the Sunshine State and can be ordered online safely and discreetly.  
Delta-10 THC and Federal Law 
What's the legal status of Delta-10 THC on a federal level?
This compound may exist in the greyest legal area that any cannabinoid has existed in. Delta-10 exhibits mildly psychotropic properties and is a derivative of the hemp plant. Under federal law, the only hemp-derived cannabinoid that's illegal is Delta-9 THC, and only if present in products in over 0.3%. 
The 2018 Farm Bill legalized all hemp derivatives, extracts, and cannabinoids as long as they come from hemp material with less than 0.3% THC. The tricky part about this situation is that D-10 is not naturally derived but produced in a lab. 
Chemists take hemp CBD or Delta-9 THC and convert it into Delta-10 THC. The process of making D-10 THC is vastly different from the one of synthesizing D-8 THC. Delta-10 is processed more heavily and with the use of catalysts. So, it's more likely to be considered "synthetic" tetrahydrocannabinol by the Drug Enforcement Administration (DEA). 
The only reason why D-10 exists in a grey area is because it's produced using hemp-derived cannabidiol (CBD). Although, in most technical terms, this cannabinoid is considered hemp-derived, its legal status is not guaranteed because it may quickly fall under the DEA's Interim Rule. 
In late August 2020, the DEA released its Interim Final Rule on implementing the 2018 Hemp Farming Act. In it, they stated that all synthetically derived tetrahydrocannabinols are illegal and that the levels of Delta-9 THC a product contains don't play a role in its legality if infused with a synthetically derived cannabinoid. Furthermore, the 2018 Farm Bill did not impact the legal status of synthetic tetrahydrocannabinols.
For the time being, the sale and distribution of Delta-10 THC is not explicitly prohibited under any law. Its legality heavily depends on whether it be considered a synthetic cannabinoid, which is still under debate.  
Bottom line
If you're interested in buying Delta-10 THC products in Florida, you should know that (for now) the state allows the distribution and sale of this compound. Before buying, check the local and state laws and go with an established and reliable brand like Mr. Hemp Flower.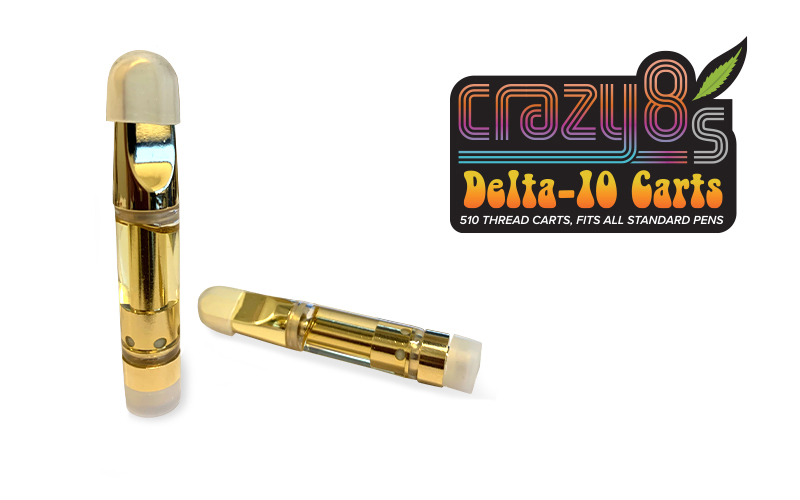 FAQ's
Read our legal disclaimer HERE. While we try to stay as up-to-date as possible on all state laws, you should do your own due diligence and work with a legal professional to ensure you are operating legally in your state or territory at all times.