The Finest Selection of Delta 8 THC Products
Enjoy a variety of delta 8 THC products by Mr. Hemp Flower crafted for those who seek a superior experience. 
Our products are legal and you can buy them without a prescription. 3

Made in the U.S. using natural materials and premium extraction methods.
Wind down after a busy day with a gentle relaxation provided by our finest delta 8 THC products.
Our delta 8 is made using natural extraction methods and delivers a sweet spot of stress relief and mild intoxication.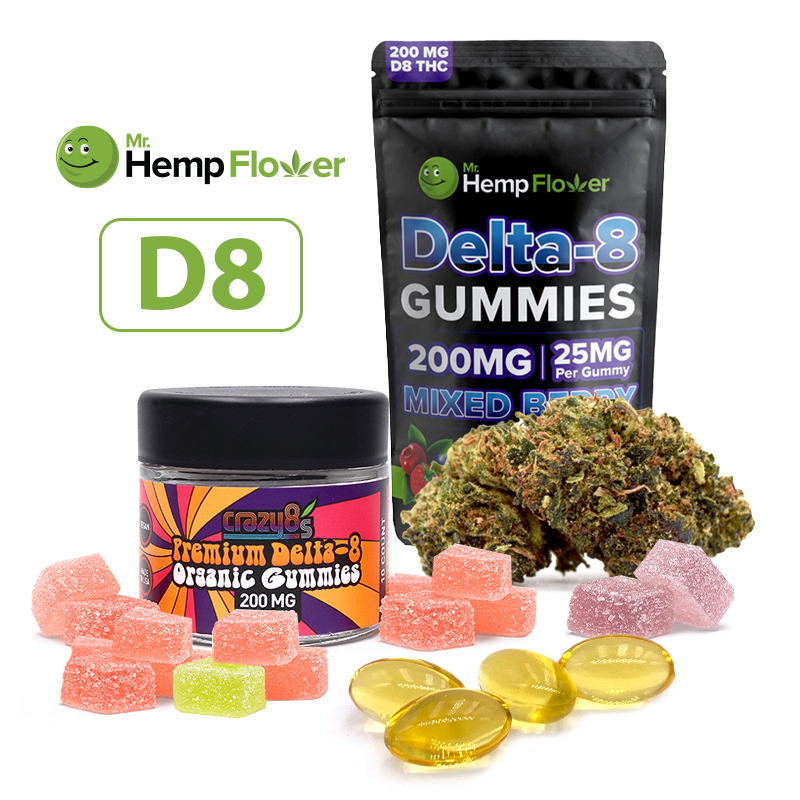 The Mr. Hemp Flower Difference
We are more than just a premier provider of delta 8 THC products. We're at the top of the game, and we've got the quality to prove it!
You see, we're all about the details — from carefully cultivated hemp plants to expertly crafted diverse product range, you're getting nothing but premium quality finished delta 8 THC.
Our hemp is 100% organically grown right here in the U.S. by some of the most experienced farmers in the industry. We are dedicated to superior quality, transparency, and safety, and we demonstrate that through our rigorous third-party lab testing.

But, we're not just about quality, we're about variety too. Whether you choose gummies, vapes, or flowers, you're guaranteed a premium experience that caters to a wide range of preferences.
Premium Quality 
Our delta 8 THC products are sourced from the finest, organically grown hemp. We use natural extraction methods that create pure extracts and oils.
Variety
From delta 8 THC gummies to pre-rolls, we offer a wide array of products to suit every preference.
Third-Party Tested
All our products are third-party lab tested for quality and safety assurance. We prioritize your satisfaction with top-notch delta 8 THC and excellent customer service.