Shop Premium Delta 8 Products
We offer a variety of delta 8 products in multiple formulations, potencies, and profiles including: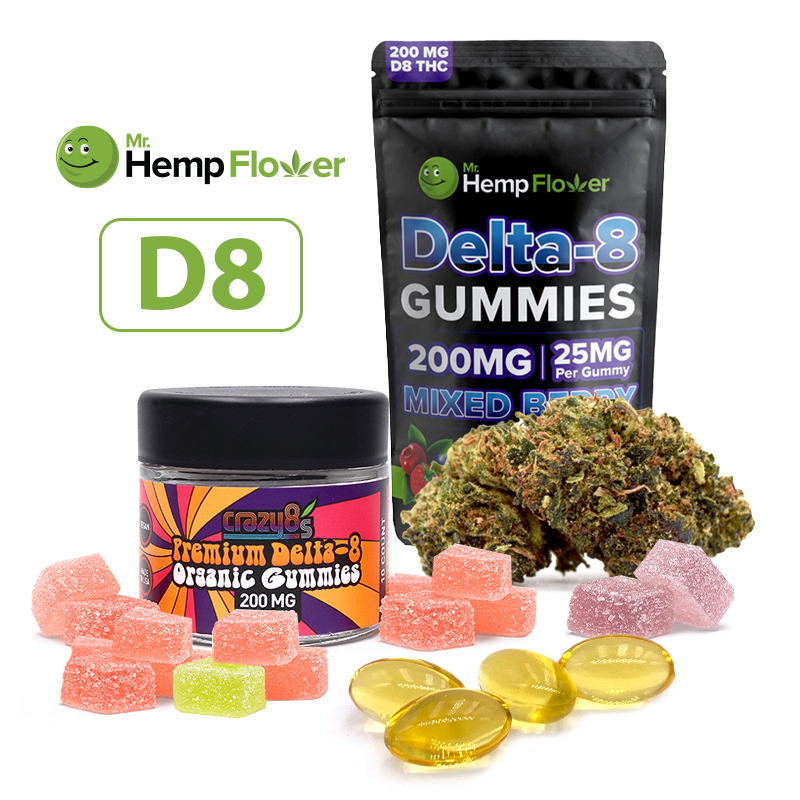 What Are Delta 8 THC Products? 
Delta 8 THC is a naturally occurring compound in hemp and cannabis plants known as a cannabinoid. Similar to delta 9 THC, the primary active compound in marijuana, delta 8 THC is a cannabinoid that provides mood-boosting, appetite-stimulating, stress-relieving effects that provide users with a sense of comfort, relief, and enjoyment. 
Since the cannabinoid is only present in trace or small amounts in mature marijuana or hemp, delta 8 THC is primarily produced via a process known as isomerization in which other cannabinoids such as CBG and CBD are converted into the cannabinoid delta 8 THC. 
The final product is pure, premium hemp-derived delta 8 THC distillate that is used to create delta 8 products including gummies, edibles, capsules, flower, and other product types.