Wholesale Delta 8 Lollipops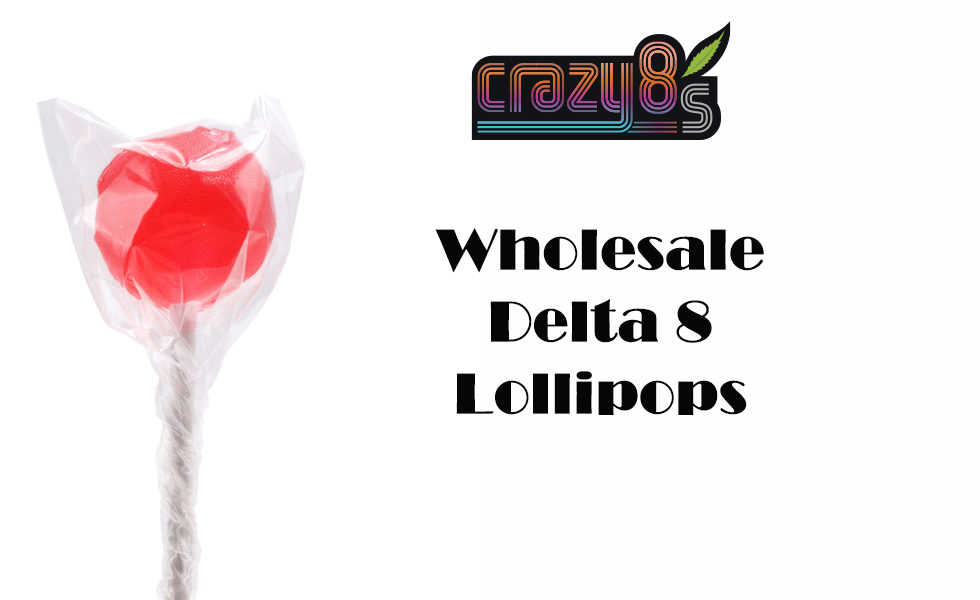 Wholesale Delta 8 THC Lollipops- Available Now
Delta 8THC lollipops from Crazy8s are a fantastic addition to any retail store. If you're already in the Vape/CBD/delta8 markets, then these are going to fly off the shelves!
All of our delta 8 lollipops are 100% infused with delta 8 THC oil, never dipped or sprayed on like some of our competitors. We also offer a variety of flavors to choose from, as well as flyers and display cases available for our partners. 
How To Buy Bulk D8 Lollipops?
Buying wholesale lollipops from Mr. Hemp Flower and our sister brand, Crazy8s is simple and fast! The first step is to fill out the form below and register as a reseller. Once approved (usually takes 20min to an hour) you will be able to log in and make your purchases! 
Is There A Minimum of Lollipops (MOQ) I Need To Buy? 
NO! We do not have any MOQ's on our products, we do however have a minimum spend. All orders must total as least $300. We have 20+ delta 8 SKU's to choose from in additional to lollipops! 
All About Our Full Spectrum Lollipops
50mg Delta 8 THC Per Lollipop
Each lollipop is infused with 50mg of delta 8. It's one of the strongest lollipop options out there. 
There is also CBDa. CBD, CBNa, CBGa, THC-V, and CBC present. Making these lollipops a truly full spectrum experience.